Items for Sale - contact us for more info on these great items.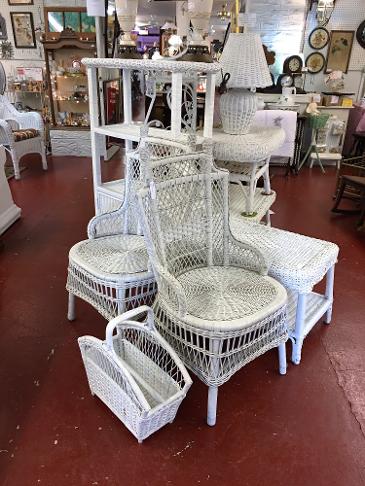 READY FOR SPRING! LOTS OF WHITE WICKER FURNITURE AND ACCESSORIES, PRICED TO SELL FAST.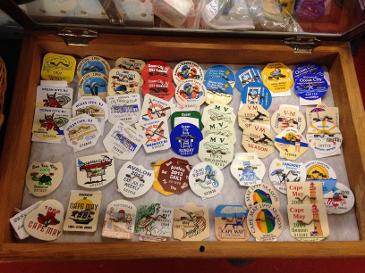 OUR DEALER #19 HAS A NICE SELECTION OF JERSEY SHORE BEACH TAGS AVAILABLE.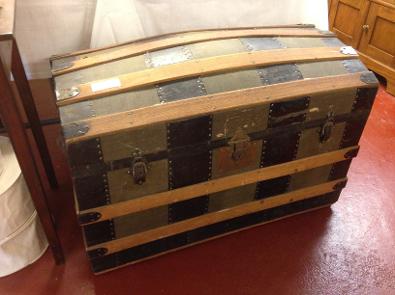 WE ALWAYS HAVE SEVERAL ANTIQUE TRUCKS IN STOCK.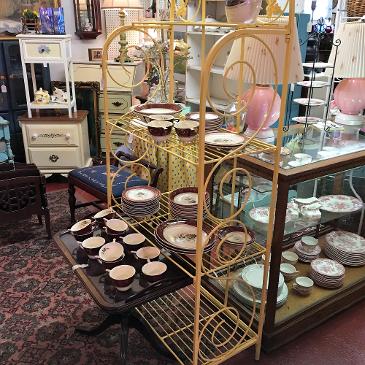 CUTE AND USEFUL YELLOW METAL RACK, $90 FROM DEALER #27. PRETTY SMALL ITEMS AVAILABLE, TOO.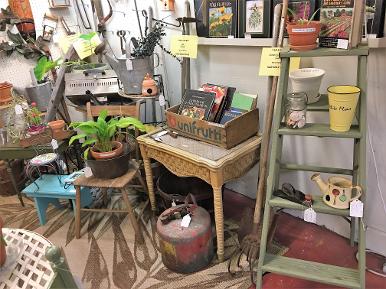 DOZENS OF INTERESTING ITEMS FOR YOUR GARDEN FROM DEALER #50.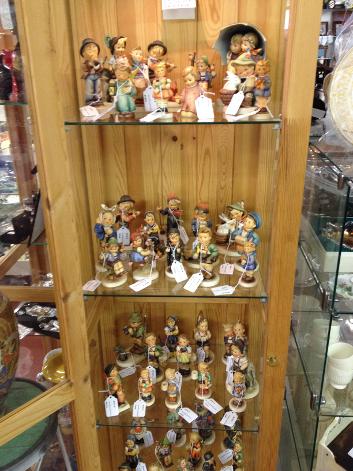 HUMMELS! PRICED LESS THAN ANYWHERE ELSE IN OUR AREA. AND NOW TAKE AN ADDITIONAL PERCENTAGE OFF OUR LOW PRICES. THE MORE YOU BUY, THE CHEAPER THEY GET!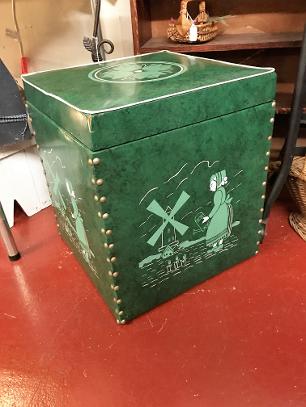 CUTE 1960'S DUTCH GIRL HASSOCK WITH STORAGE INSIDE FROM DEALER #90, ONLY $24.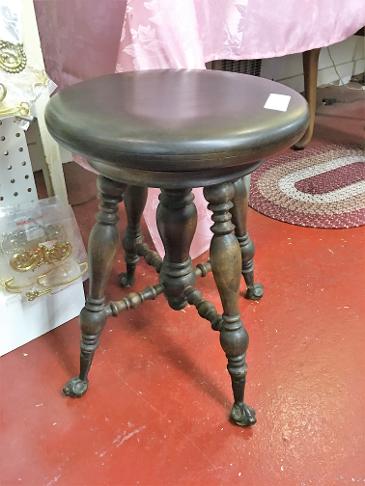 ANTIQUE PIANO STOOL WITH CLAW FEEL, $69.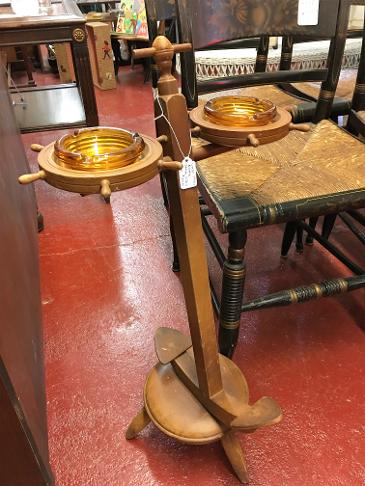 COOL RETRO ANCHOR SMOKING STAND, $35 FROM DEALER #14.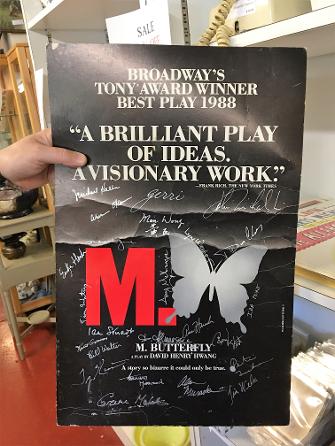 WE HAVE A FEWBROADWAY PLAY POSTERS SIGNED BY THE CAST, ONLY $15 EACH.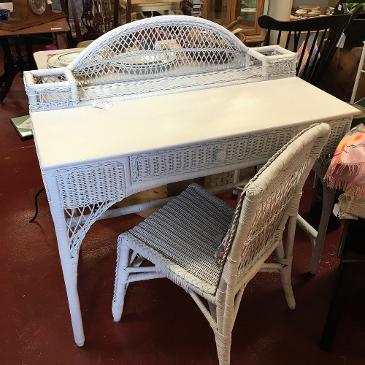 ANOTHER NICE WHITE WICKER ITEM FROM DEALER #90. THIS DESK AND CHAIR IS ONLY $65 FOR THE SET.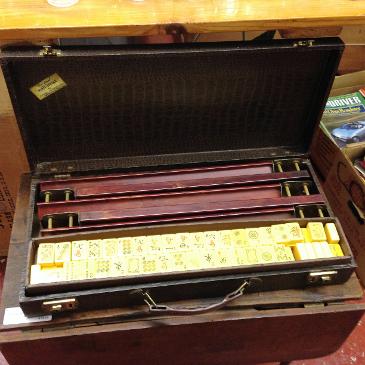 VINTAGE MAH JONG SET IN ORIGINAL BOX, $145.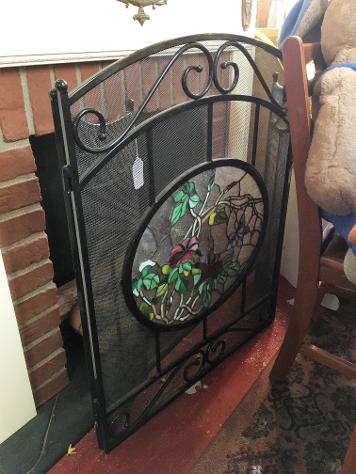 HARD TO FIND FIREPLACE SCREEN WITH STAINED GLASS DECORATION, PRICED AT $100 FROM DEALER #27.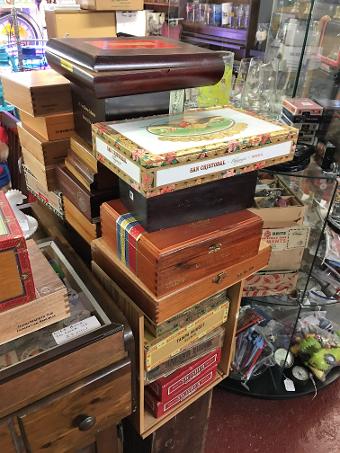 NICE SELECTION OF DIFFERENT TYPES OF BOXES FROM DEALER #19.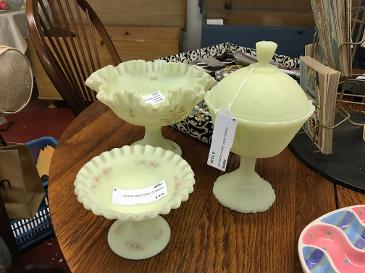 WE ALWAYS HAVE SEVERAL NICE PIECES OF FENTON IN THE SHOP.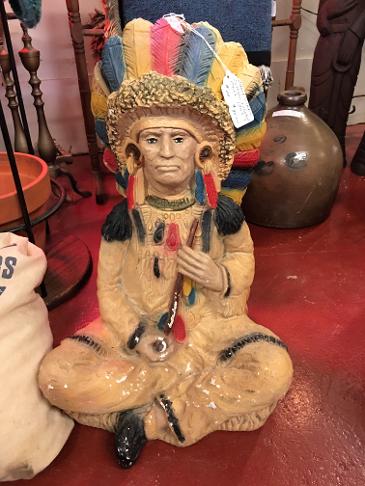 1950'S CHALK SITTING INDIAN FIGURE, $95 FROM DEALER #14..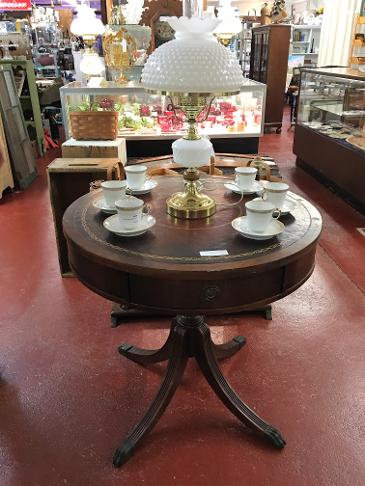 PRETTY VINTAGE MAHOGANY DRUM TABLE, ONLY $39. WE HAVE LOTS OF USEFUL SMALL FURNITURE IN STOCK NOW.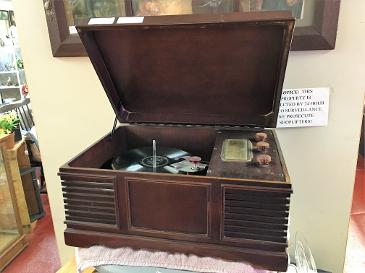 RETRO RECORD PLAYER / RADIO COMBO. RECORD PLAYER NOT WORKING. PRICED AT $39.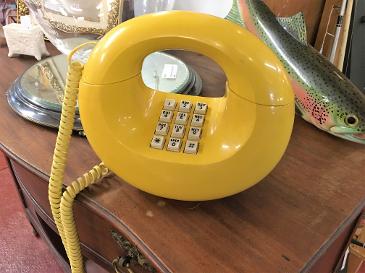 BRIGHT 1960'S DONUT SHAPED TELEPHONE, $39 FROM DEALER #6.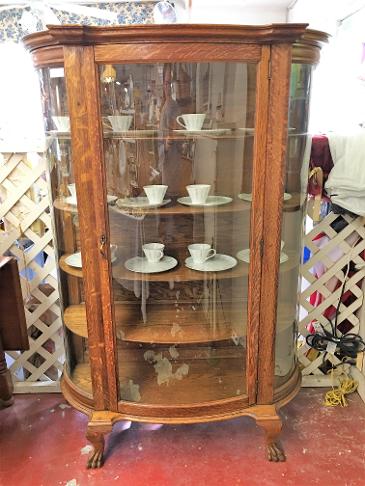 ANTIQUE OAK BOW FRONT, BOW SIDES, PAW FOOT CHINA CABINET. BEAUTIFUL AND LARGE, AND PRICED TO SELL QUICKLY AT $395.