Items for Sale - contact us for more info on these great items.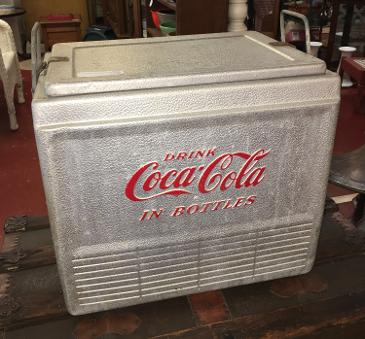 VINTAGE COCA-COLA COOLER, PRICED AT $155.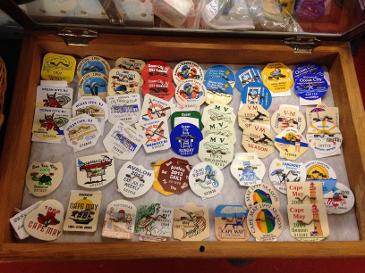 OUR DEALER #19 HAS A NICE SELECTION OF JERSEY SHORE BEACH TAGS AVAILABLE.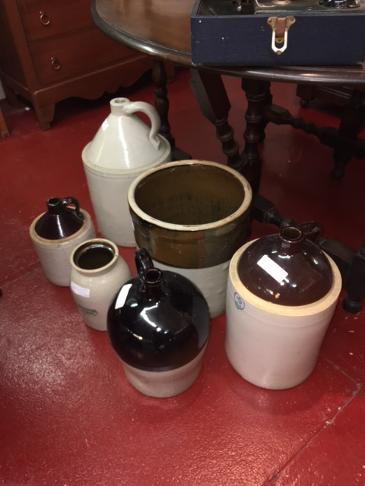 WE ALWAYS HAVE A FEW NICE PIECES OF ANTIQUE STONEWARE.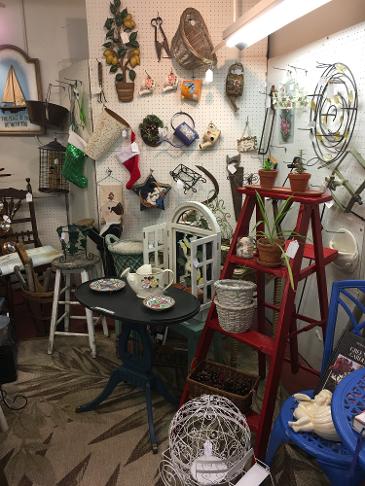 DOZENS OF INTERESTING ITEMS FOR YOUR GARDEN FROM DEALER #50.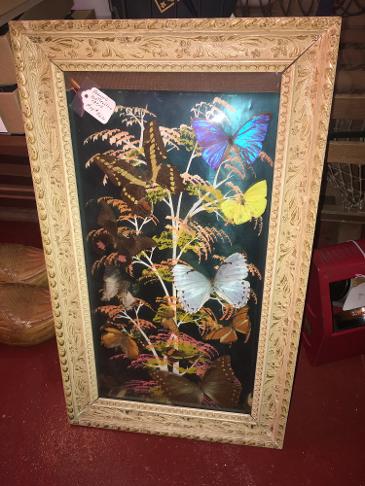 PRETTY FRAMED BUTTERFLIES, $32 FROM DEALER #14.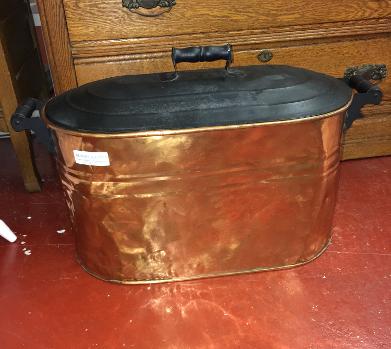 PRETTY AND USEFUL COPPER WASH BOILER WITH LID FROM DEALER $6, PRICED AT $99.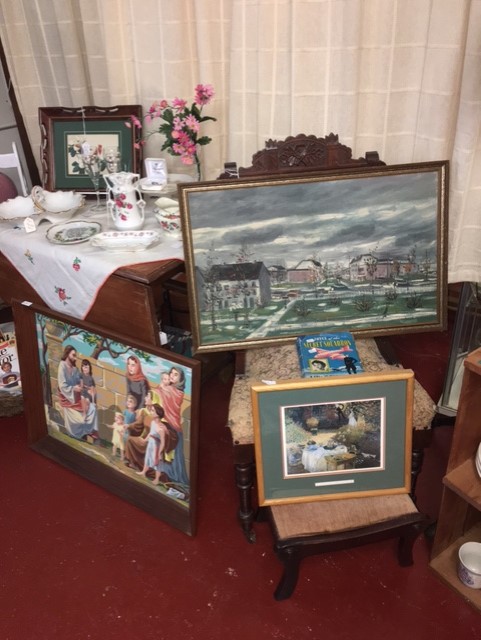 LOTS OF NICE ARTWORK FOR YOUR WALLS FROM DEALER #121.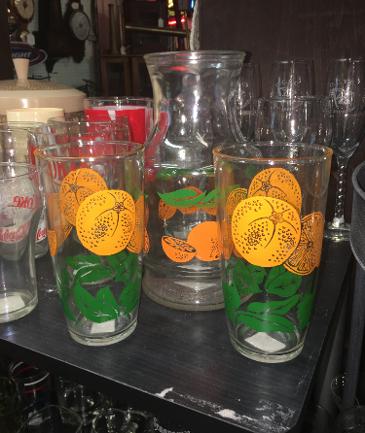 GREAT VINTAGE PITCHER AND GLASS SET FROM DEALER #19.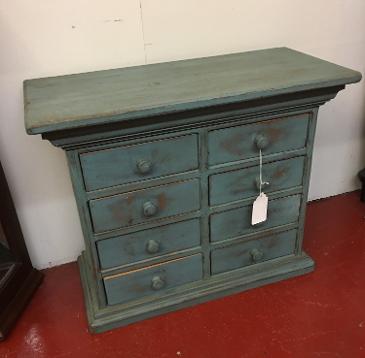 ADORABLE SMALL SIZE BLUE WOOD CHEST, $150 FROM DEALER #52.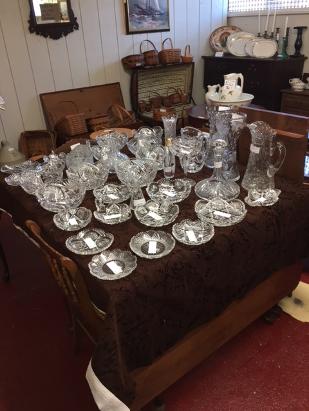 WE HAVE LOTS OF ANTIQUE CUT GLASS NOW!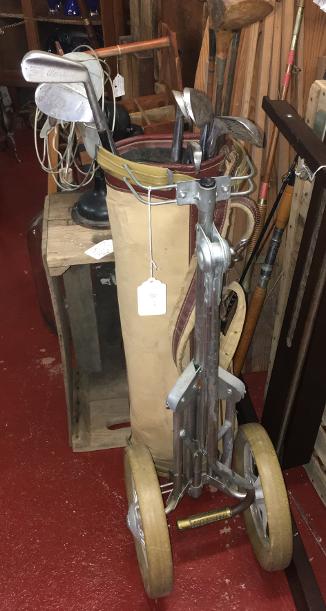 VINTAGE GOLF CLUBS AND CART FROM DEALER #14.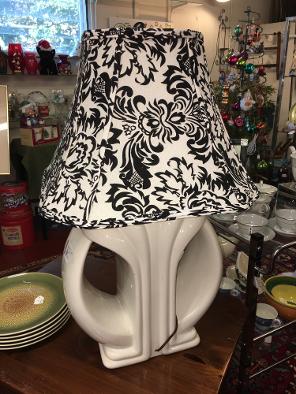 NEAT MID CENTURY MODERN LAMP FROM DEALER #61.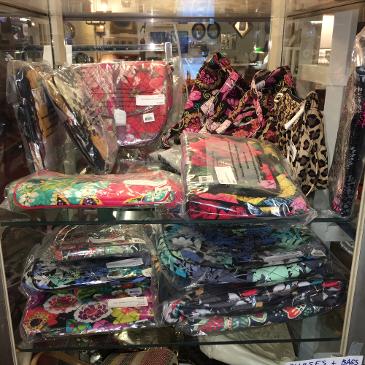 DEALER #6 HAS A SELECTION OF VERA BRADLEY BAGS.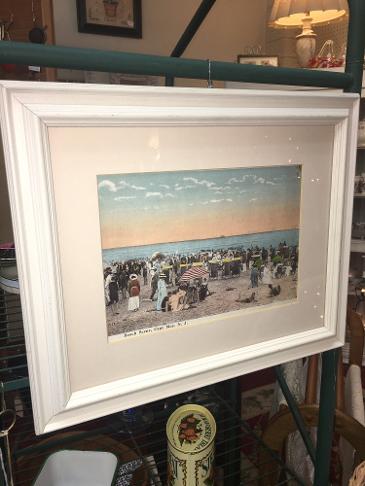 CAPE MAY ARTWORK FROM DEALER #52.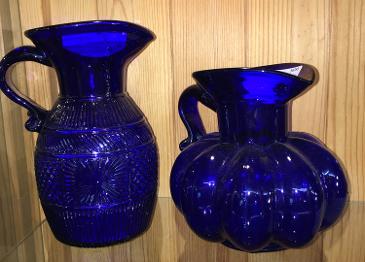 BEAUTIFUL GLASS PITCHERS BY CLEVENGER BROS.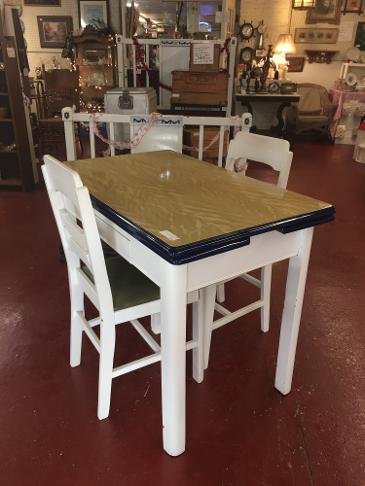 VINTAGE ENAMEL TOP TABLE AND CHAIR SET FROM DEALER #6.