Items for Sale - contact us for more info on these great items.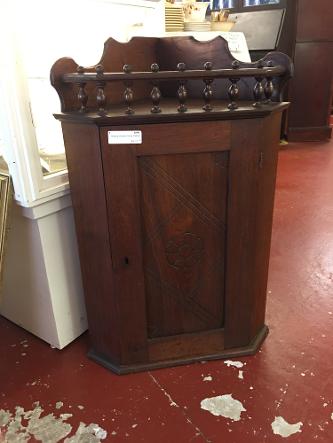 BEAUTIFUL VICTORIAN HANGING CORNER CABINET, $145 FROM DEALER #6.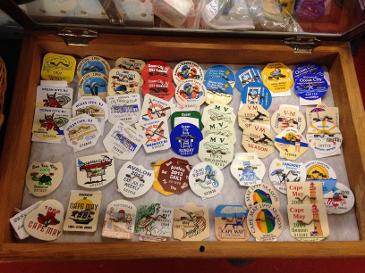 OUR DEALER #19 HAS A NICE SELECTION OF JERSEY SHORE BEACH TAGS AVAILABLE.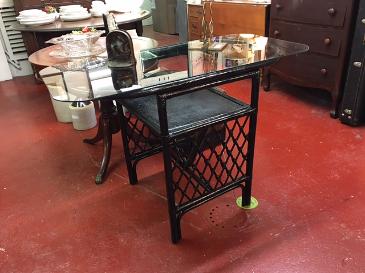 UNIQUE BLACK PAINTED GLASS TOP WICKER SIDE TABLE.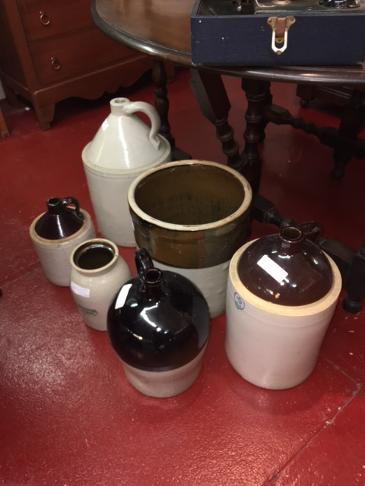 WE ALWAYS HAVE A FEW NICE PIECES OF ANTIQUE STONEWARE.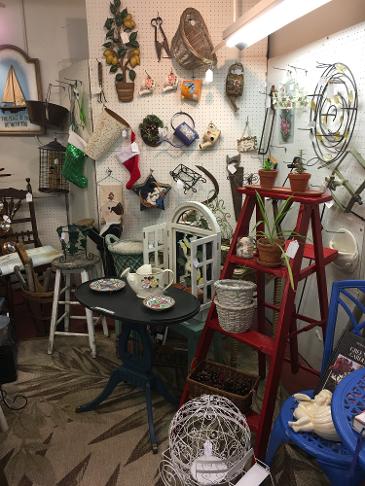 DOZENS OF INTERESTING ITEMS FOR YOUR GARDEN FROM DEALER #50.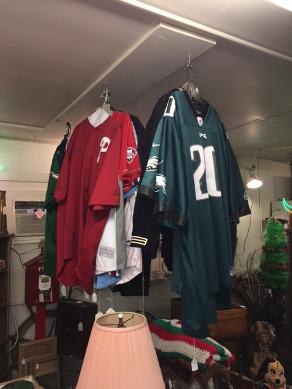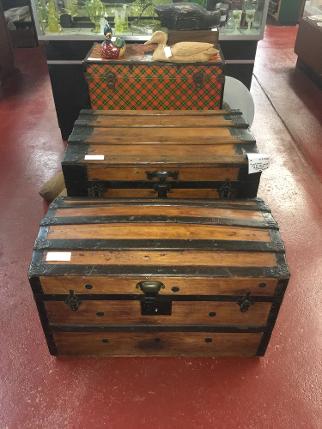 WE ALWAYS HAVE A FEW NICE TRUNKS IN THE SHOP.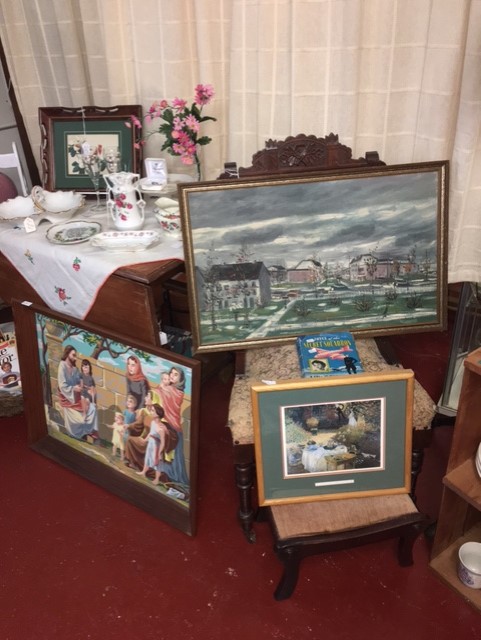 LOTS OF NICE ARTWORK FOR YOUR WALLS.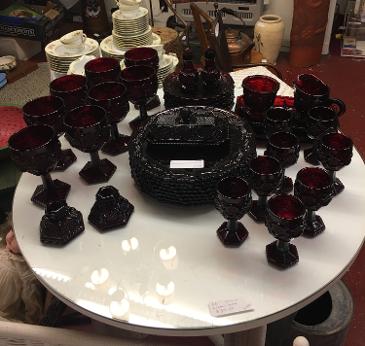 AVON CAPE COD RUBY GLASS, COMPLETE SET, $49.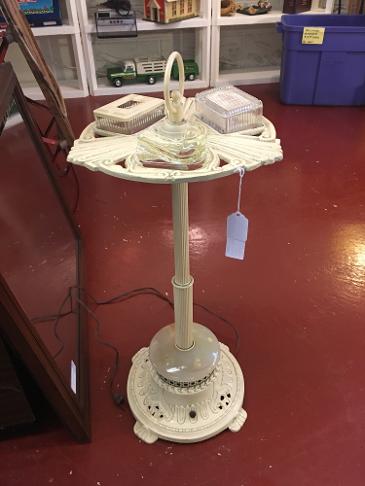 SUPER NICE IRON SMOKING STAND WITH ALL ORIGINAL INSERTS, $89.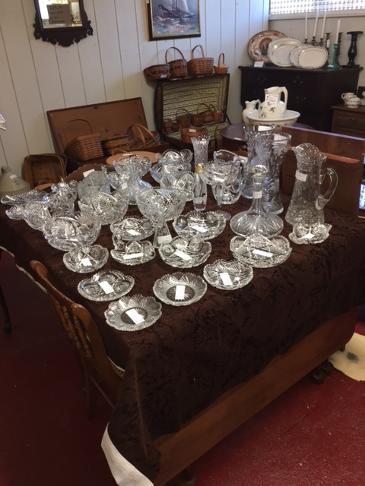 WE HAVE LOTS OF ANTIQUE CUT GLASS NOW!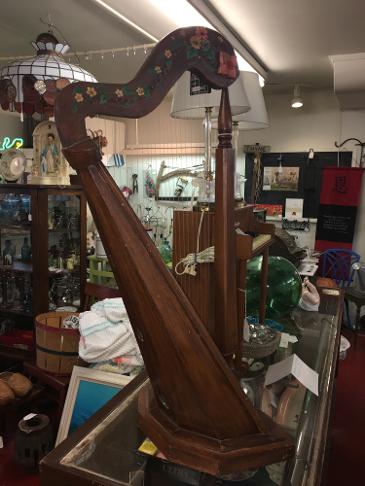 UNIQUE SMALL SIZE HARP, $95 FROM DEALER #14.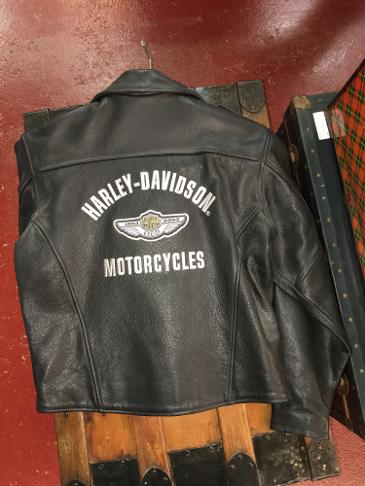 LEATHER HARLEY DAVIDSON MOTORCYCLE JACKET FROM DEALER #50 - $198.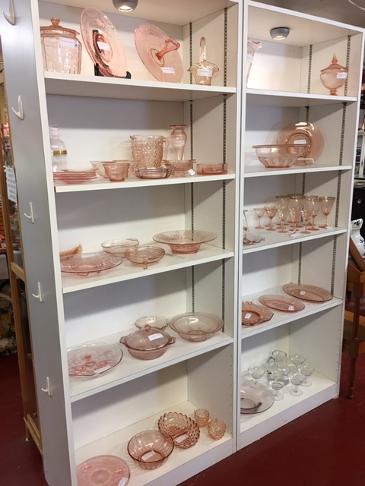 PRETTY, VINTAGE PINK DEPRESSION GLASS.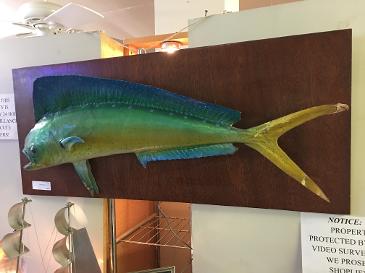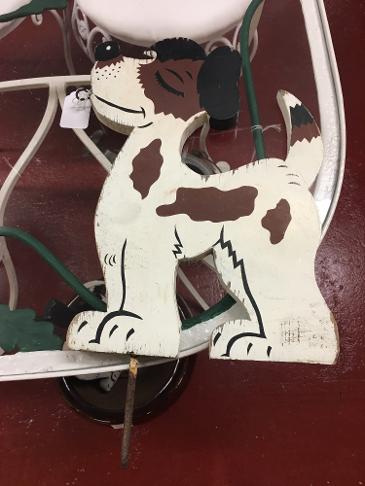 ADORABLE PAIR OF DOG GARDEN STAKES FROM DEALER #90.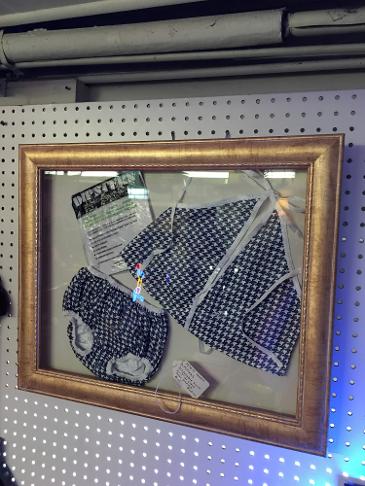 DIPSTERS DISPOSABLE SWIMSUITE FROM THE 1970'S, NICELY FRAMED, $65 FROM DEALER #14