Items for Sale - contact us for more info on these great items.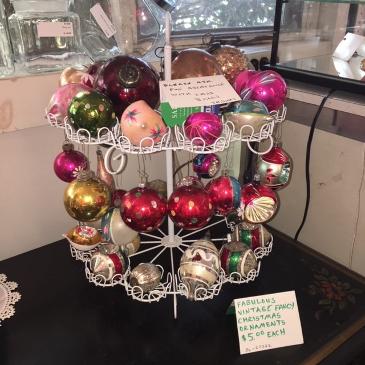 VINTAGE GLASS CHRISTMAS BALLS, $3 EACH FROM DEALER #6.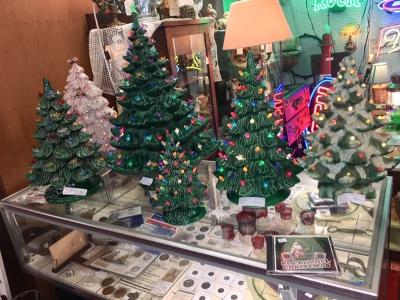 WE HAVE FANTASTIC VINTAGE CERAMIC CHRISTMAS TREES AVAILABLE NOW FROM SEVERAL OF OUR DEALERS.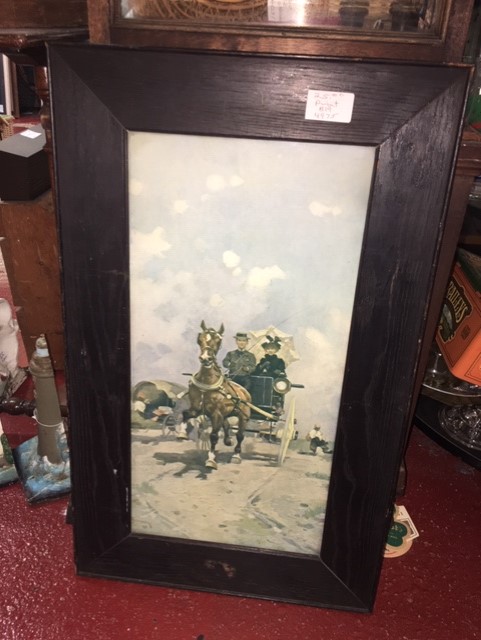 NEAT WINTER SCENE PRINT IN FRAME, $25 FROM DEALER #19.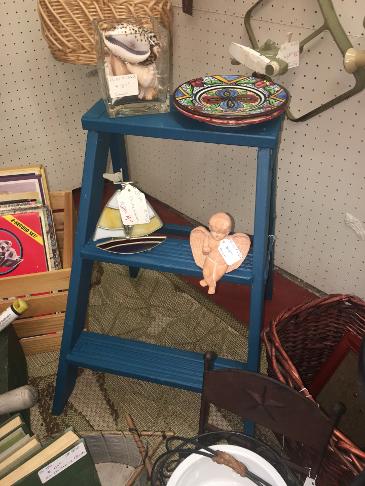 CUTE PAINTED STEP LADDER, $23 FROM DEALER #50.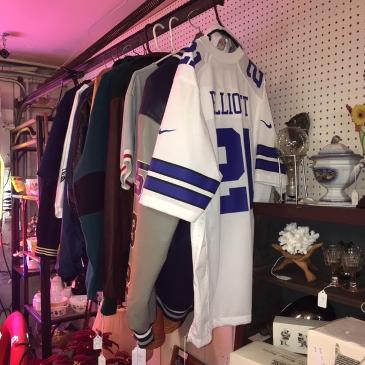 DEALER #14 HAS SOME NICE SPORTS JERSEYS FOR SALE.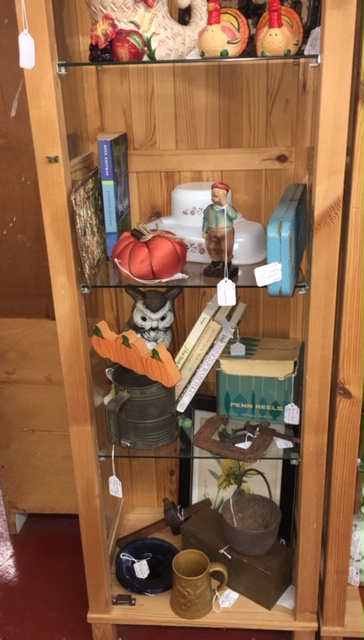 NICE TREASURES FROM DEALER #44.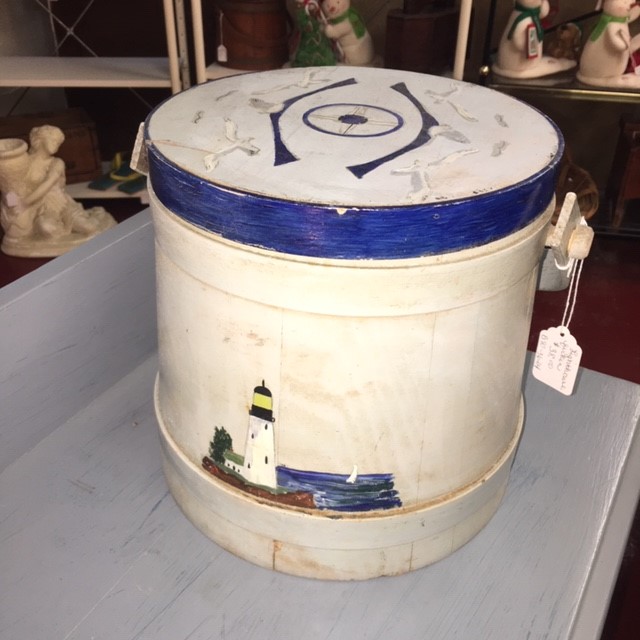 NICE VINTAGE FIRKIN WITH LID, PAINTED WITH A UNIQUE LIGHTHOUSE MOTIF, $38 FROM DEALER #90.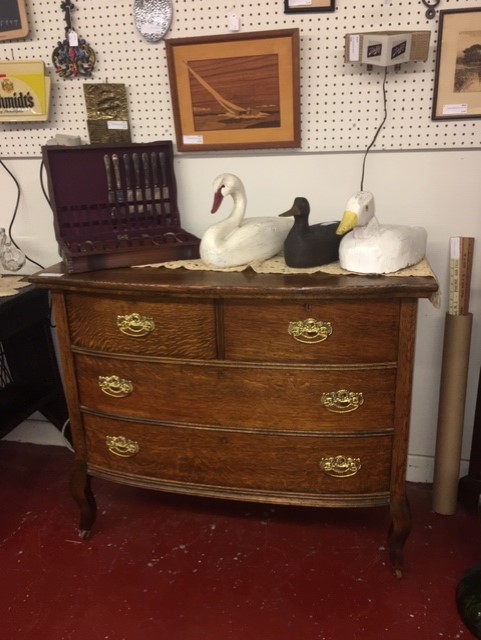 ANTIQUE OAK DRESSER, ONLY $89 FROM DEALER #6.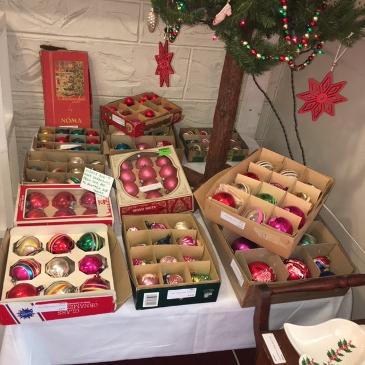 VINTAGE BOXED CHRISTMAS BALLS FROM DEALER #6.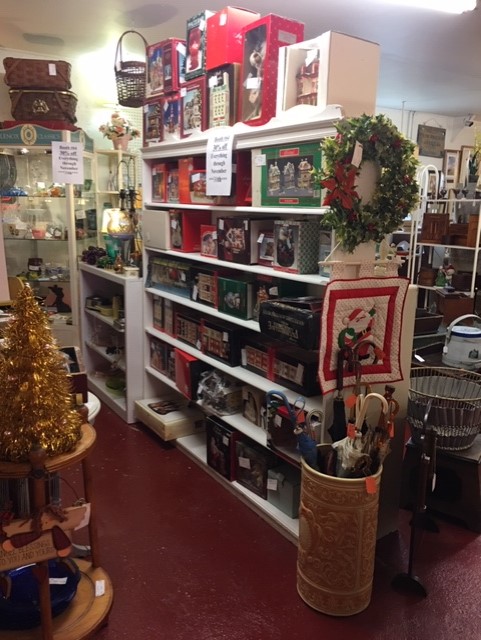 CHECK OUT THESE NICE HOLIDAY BUILDINGS AND HOUSES FROM DEALER #64.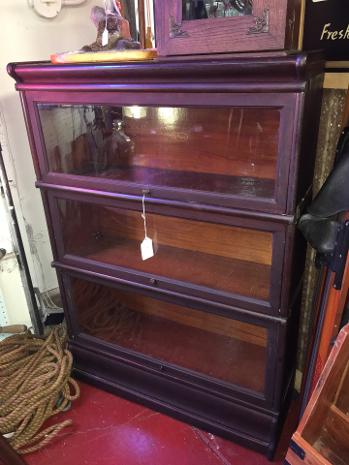 MAHOGANY 3 STACK BARRISTER BOOKCASE, $325 FROM DEALER #14.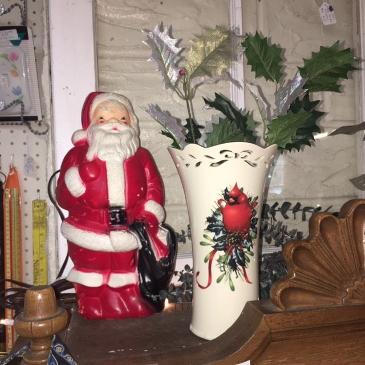 NICE CHRISTMAS AND HOLIDAY ITEMS FROM DEALER #13.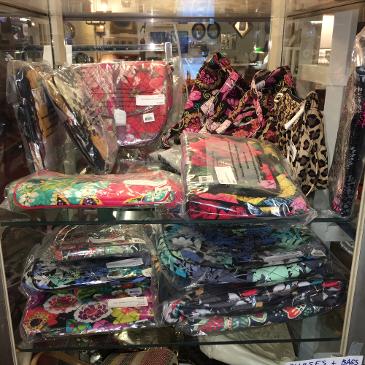 DEALER #6 HAS A SELECTION OF VERA BRADLEY BAGS.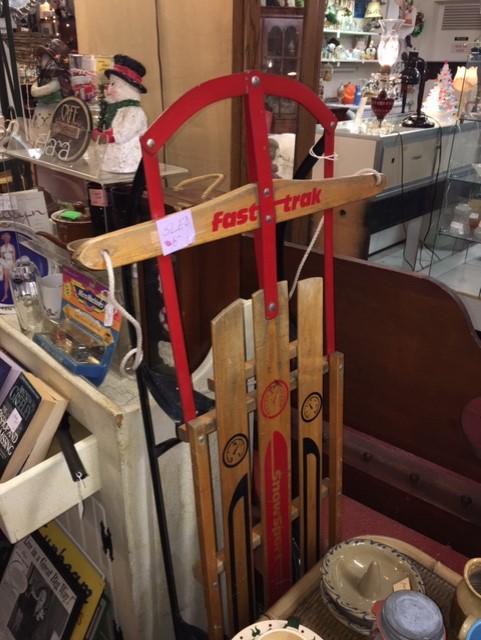 IN THE WINTER WE USUALLY HAVE A SLED OR TWO FOR SALE. THIS ONE IS FROM DEALER #61.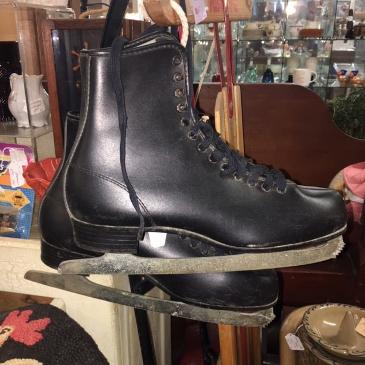 REAL ICE SKATES, PERFECT FOR YOUR WINTER CRAFT PROJECT, JUST $15 FROM DEALER #61.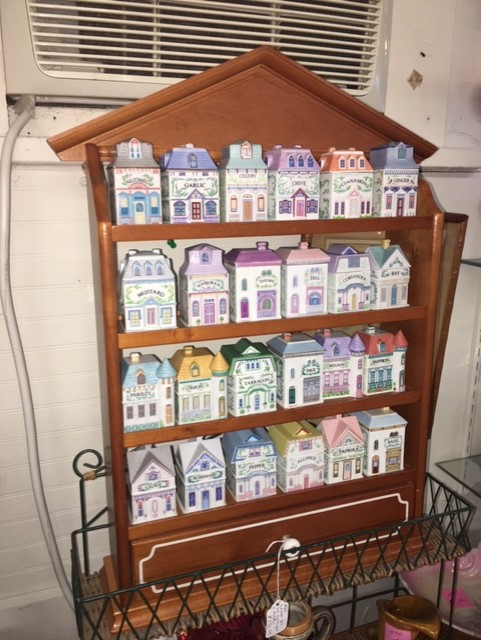 FULL SET OF LENOX COTTAGE SPICE JARS, COMPLETE WITH WOOD SHELF, $150 FOR ALL FROM DEALER #61.