Items for Sale - contact us for more info on these great items.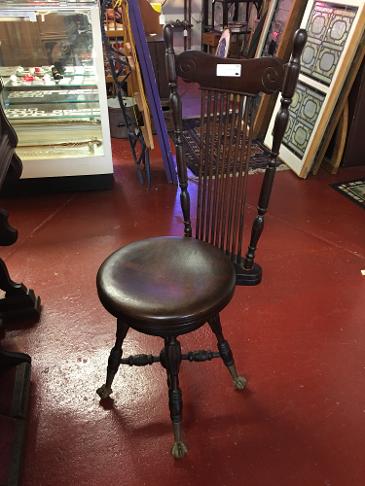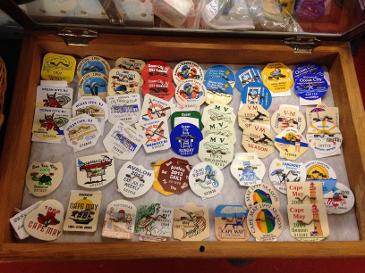 OUR DEALER #19 HAS A NICE SELECTION OF JERSEY SHORE BEACH TAGS AVAILABLE.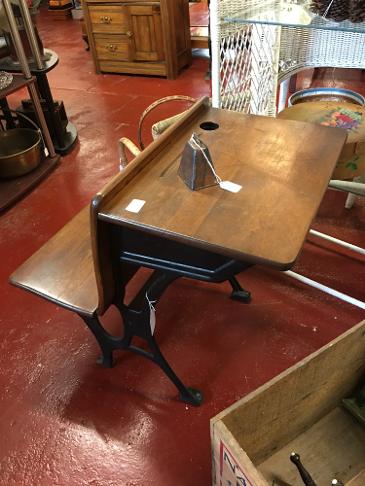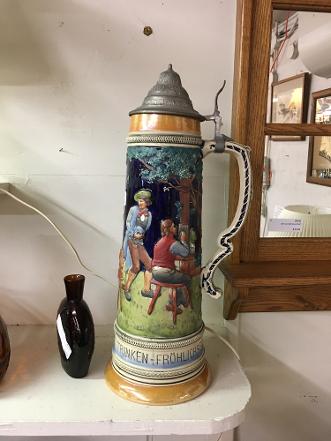 NOW THIS EXTRA LARGE TANKARD WILL HOLD A LOT OF BEER!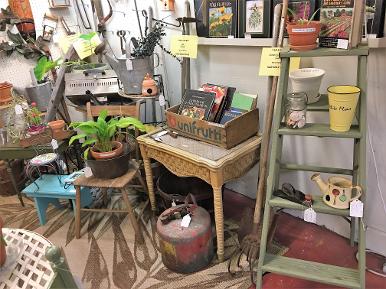 DOZENS OF INTERESTING ITEMS FOR YOUR GARDEN FROM DEALER #50.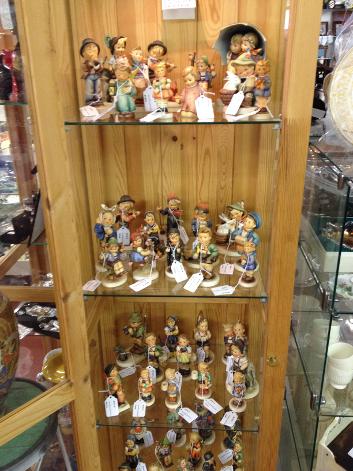 HUMMELS! PRICED LESS THAN ANYWHERE ELSE IN OUR AREA. AND NOW TAKE AN ADDITIONAL PERCENTAGE OFF OUR LOW PRICES. THE MORE YOU BUY, THE CHEAPER THEY GET!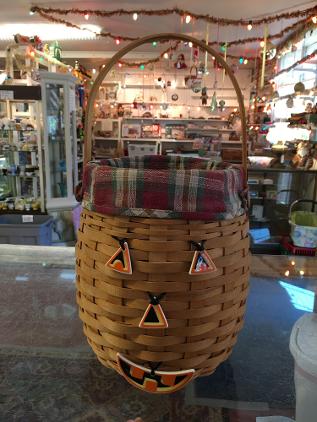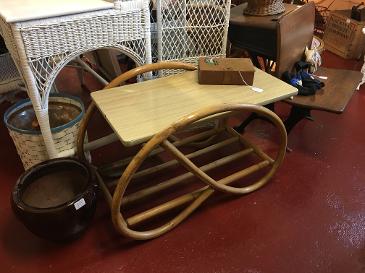 NICE MID-CENTURY BAMBOO TABLE, $34 FROM DEALER #90.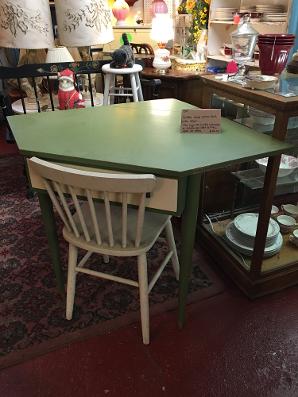 COOL CUSTOM CORNER DESK FROM DEALER #27.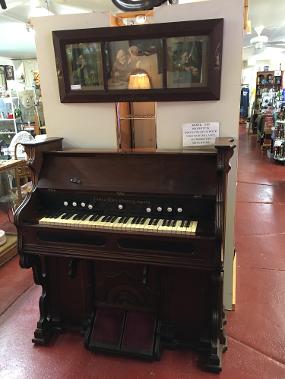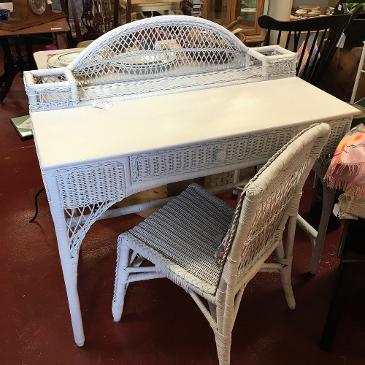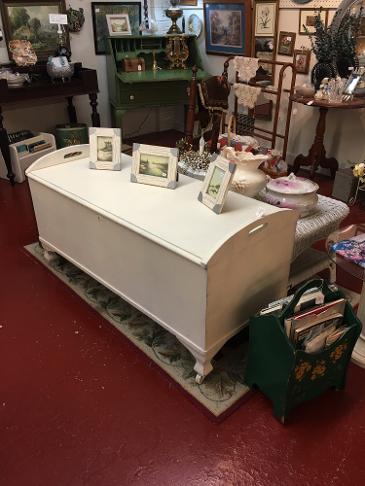 WE GAVE LOTS OF TRUNKS AND CHESTS FOR SALE.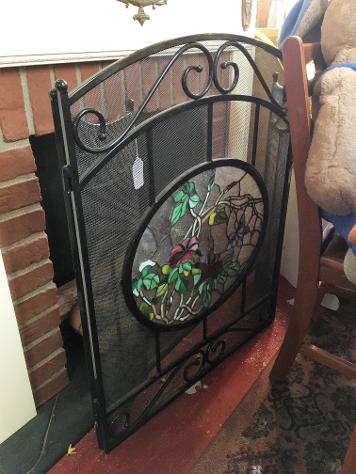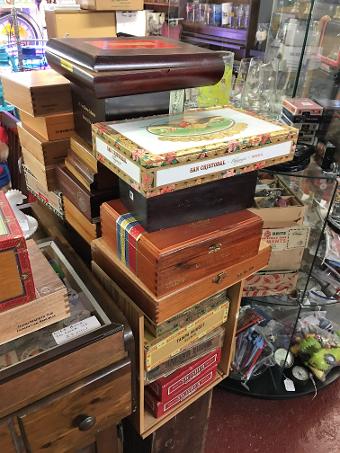 NICE SELECTION OF DIFFERENT TYPES OF BOXES FROM DEALER #19.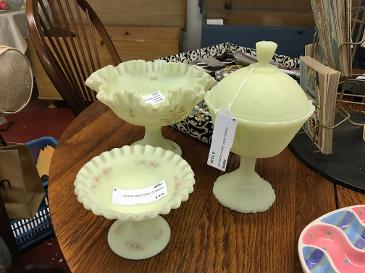 WE ALWAYS HAVE SEVERAL NICE PIECES OF FENTON IN THE SHOP.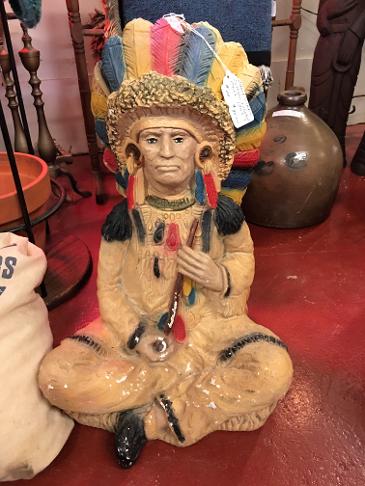 1950'S CHALK SITTING INDIAN FIGURE, $95 FROM DEALER #14..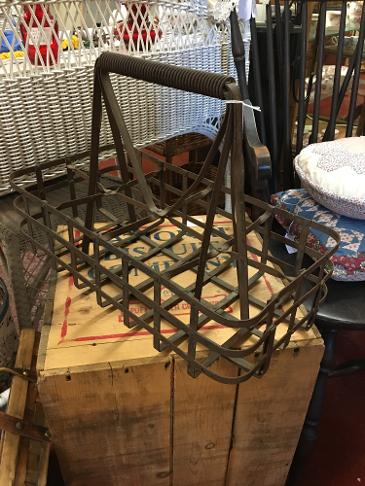 TWIST HANGLE METAL 8 BOTTLE CARRIER, $85 FROM DEALER #90.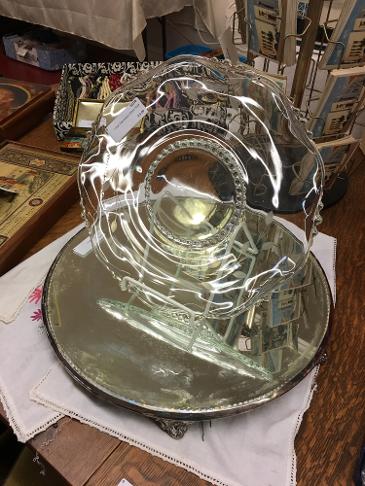 PRETTY GLASSWARE, PLUS THE NICEST, LARGEST DRESSER PLATEAU WE'VE HAD IN A LONG TIME.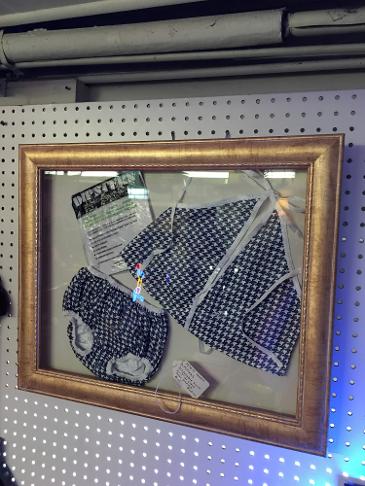 DIPSTERS DISPOSABLE SWIMSUITE FROM THE 1970'S, NICELY FRAMED, $65 FROM DEALER #14