Items for Sale - contact us for more info on these great items.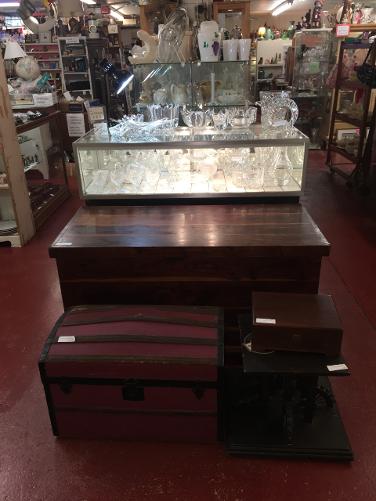 SO MANY WONDERFUL ANTIQUES AND GLASSWARE IN THE STORE NOW.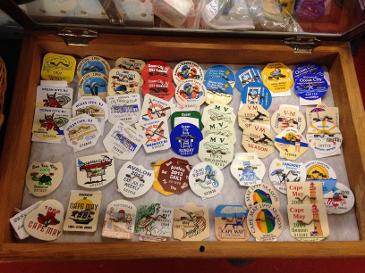 OUR DEALER #19 HAS A NICE SELECTION OF JERSEY SHORE BEACH TAGS AVAILABLE.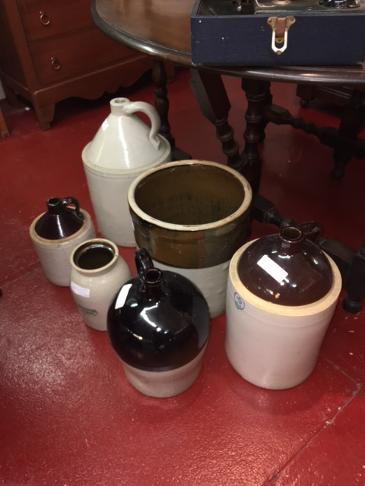 WE ALWAYS HAVE A FEW NICE PIECES OF ANTIQUE STONEWARE.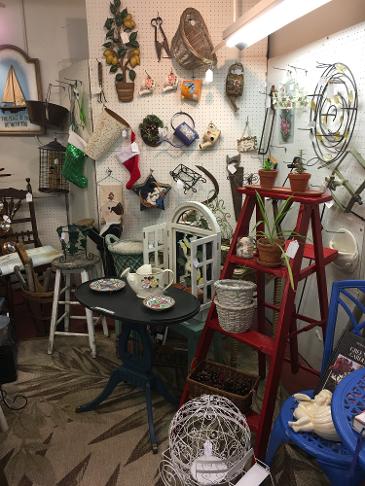 DOZENS OF INTERESTING ITEMS FOR YOUR GARDEN FROM DEALER #50.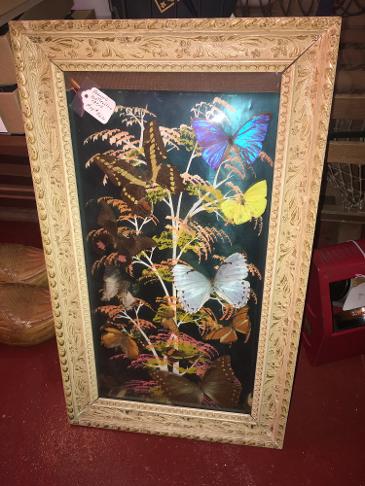 PRETTY FRAMED BUTTERFLIES, $32 FROM DEALER #14.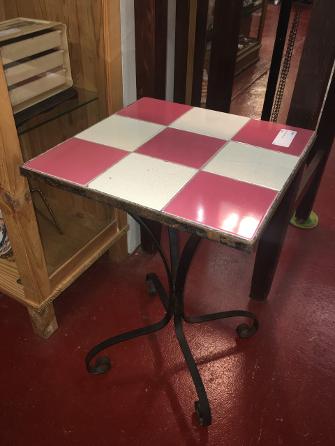 VINTAGE TILE TOP TABLE, $19 FROM DEALER #6.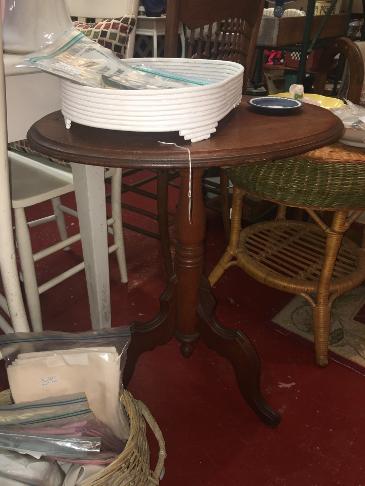 NICE SMALL OVAL TABLE, $60 FROM DEALER #13.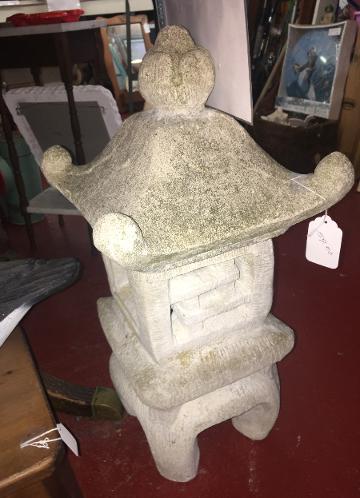 GREAT CONCRETE PAGODA, $59 FROM DEALER #19.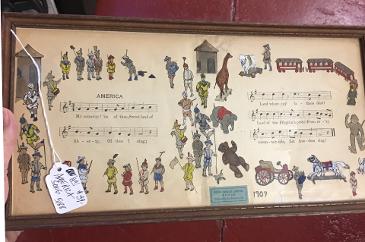 FRAMED MUSIC OF "AMERICA" DATED 1919 WITH CUTE ILLUSTRATIONS, ONLY $39 FROM DEALER #44.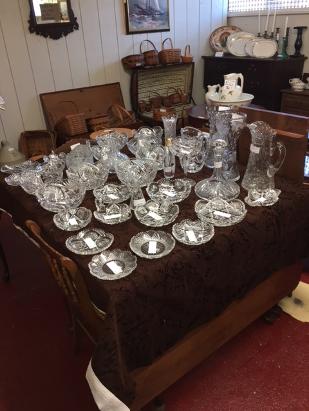 WE HAVE LOTS OF ANTIQUE CUT GLASS NOW!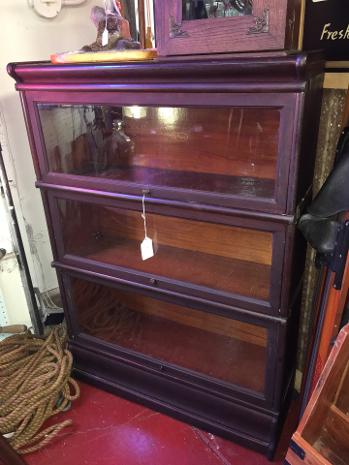 MAHOGANY 3 STACK BARRISTER BOOKCASE, $325 FROM DEALER #14.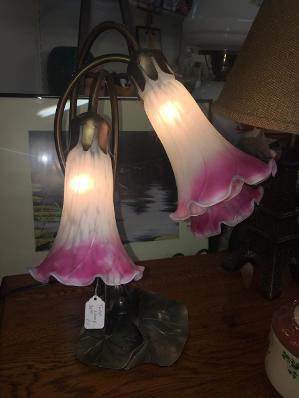 NEAT GLASS TULIP LAMP FROM DEALER #61, ONLY $35.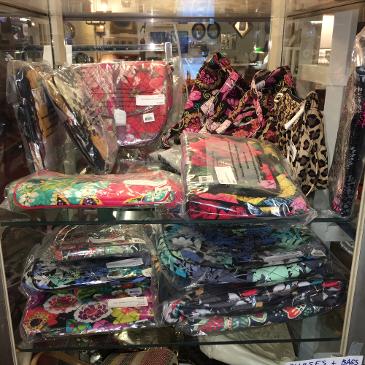 DEALER #6 HAS A SELECTION OF VERA BRADLEY BAGS.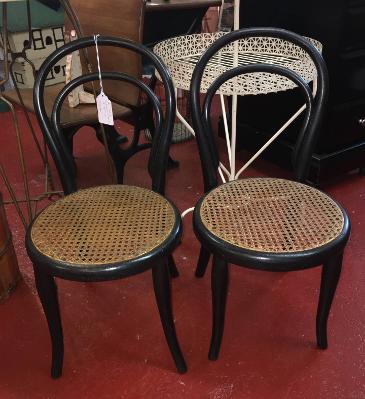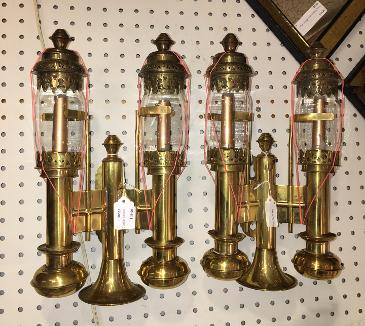 UNIQUE NAUTICAL BRASS CANDLE WALL SCONCES, $39 EACH FROM DEALER #6.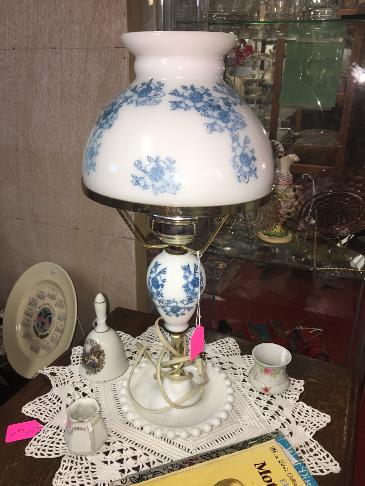 THIS IS WHAT A $10 LAMP LOOKS LIKE FROM #121.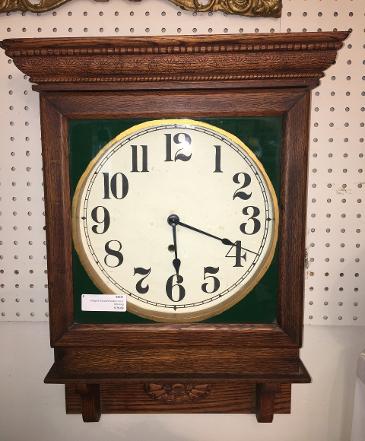 ANTIQUE SCHOOLHOUSE CLOCK IN WORKING CONDITION, ONLY $79 FRO DEALER #6.