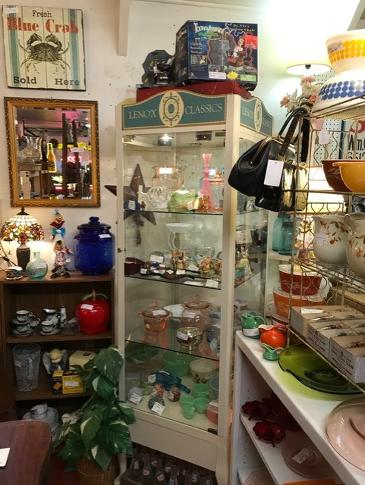 VINTAGE TREASURES FROM DEALER #64.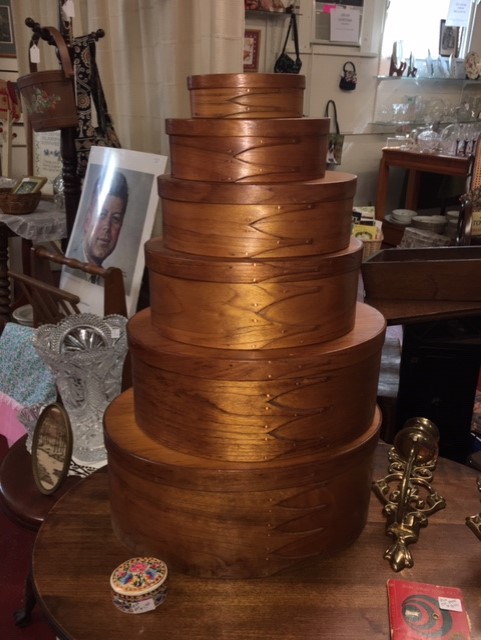 AWESOME SET OF WOOD SHAKER BOXES, $160 FROM DEALER #121.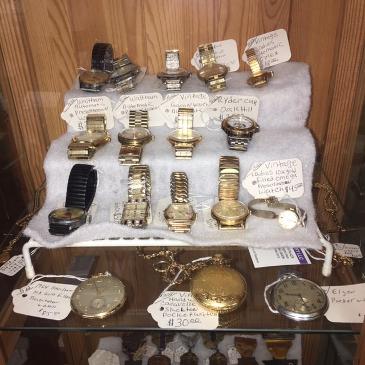 DEALER #22, SHORE THRIFT, HAS SOME NICE WATCHES TO OFFER.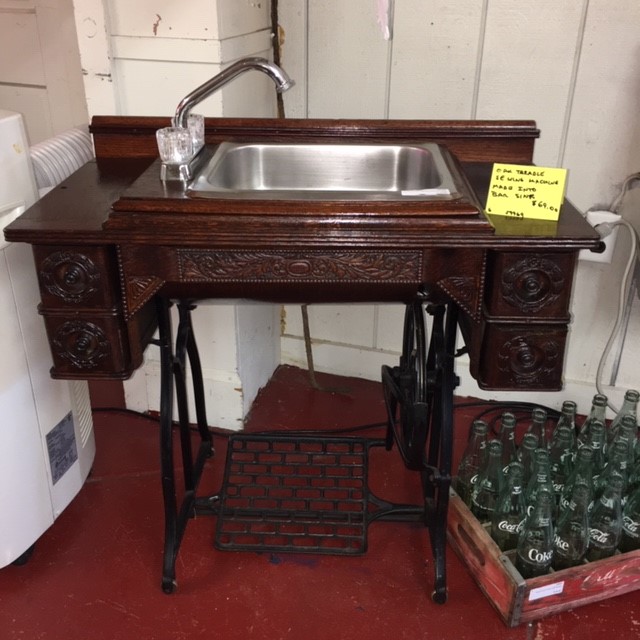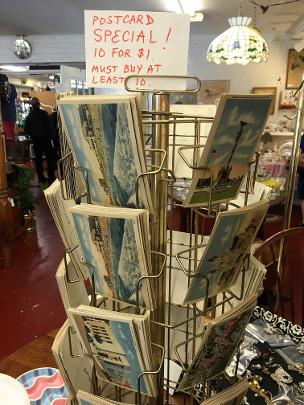 A HUGE SELECTION OF VINTAGE ATLANTIC CITY, SEA ISLE CITY, USA, FOREIGN, AND OTHER POSTCARDS, NOW ON A SUPER SPECIAL SALE - 10 CARDS FOR ONLY $1 (MUST BUY AT LEAST 10).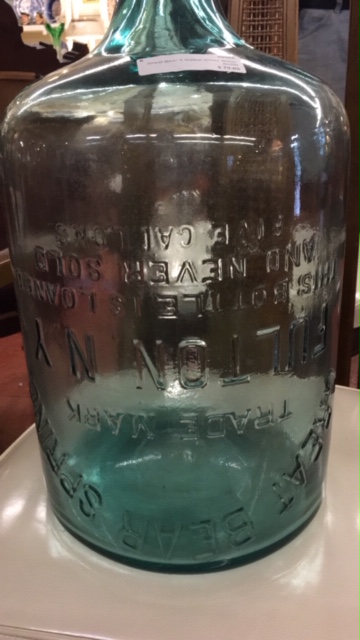 ANTIQUE, LARGE GREAT BEAR GLASS WATER BOTTLE, $79 FROM DEALER #6.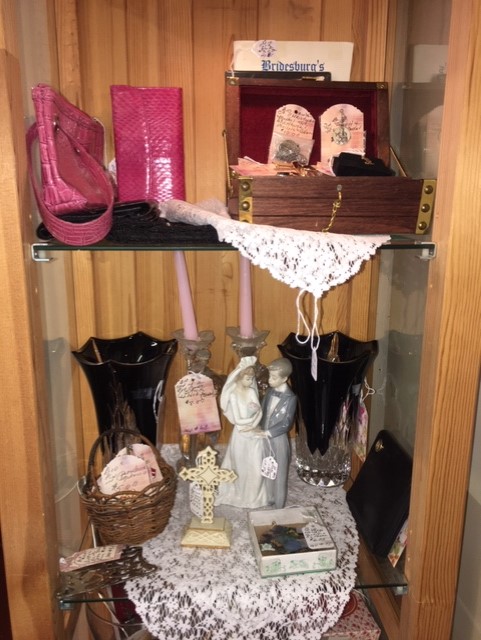 WE HAVE SOME NICE SMALL TREASURES IN OUR SHOWCASES. THESE ITEMS ARE FROM DEALER #10.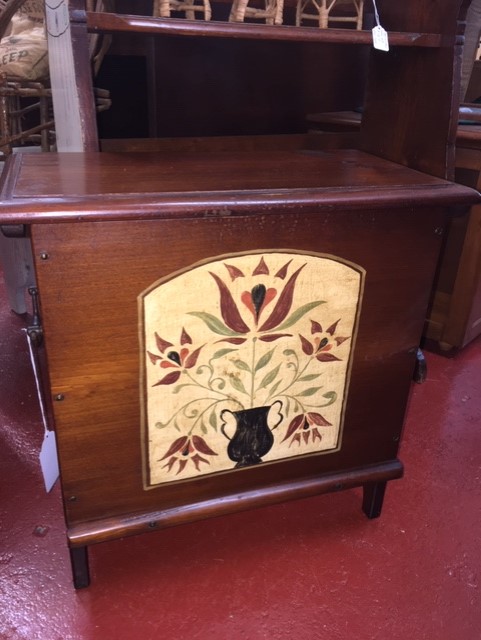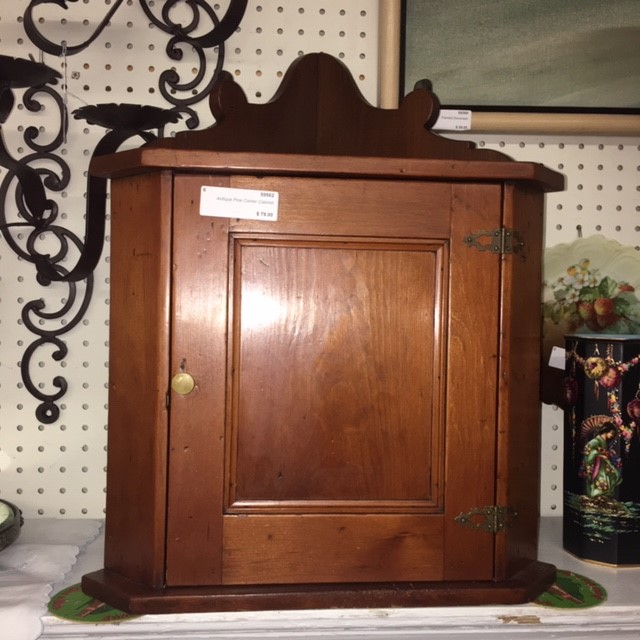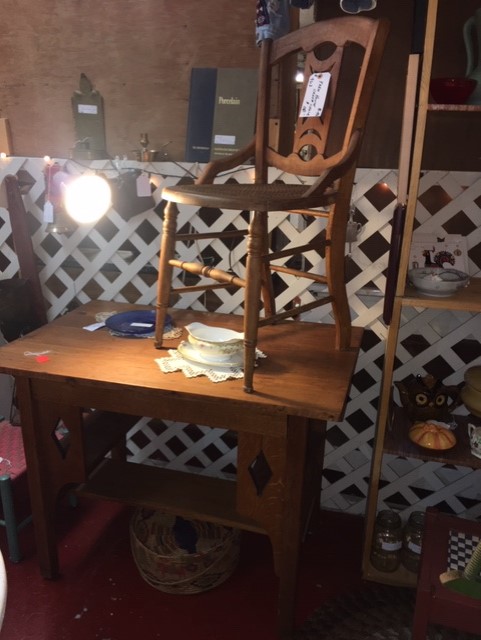 SOME NICE VINTAGE FURNITURE FROM DEALER #52.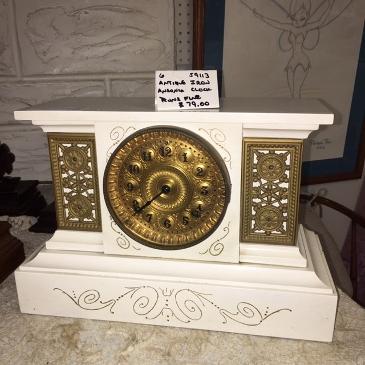 VINTAGE CLOCKS ARE ALWAYS IN STOCK.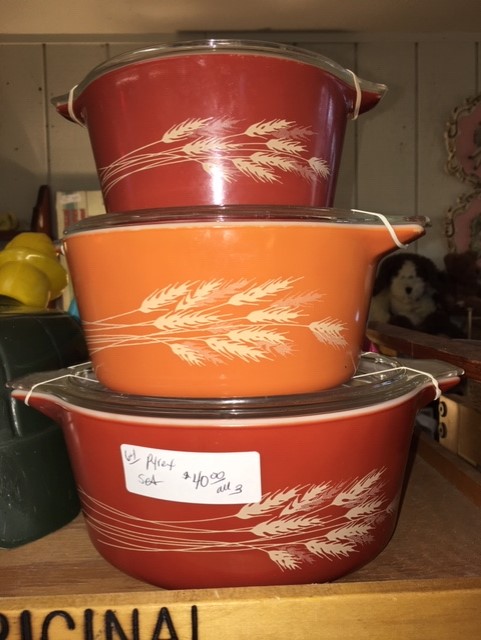 DEALER #64 ALWAYS HAS SOME NICE VINTAGE PYREX TO OFFER.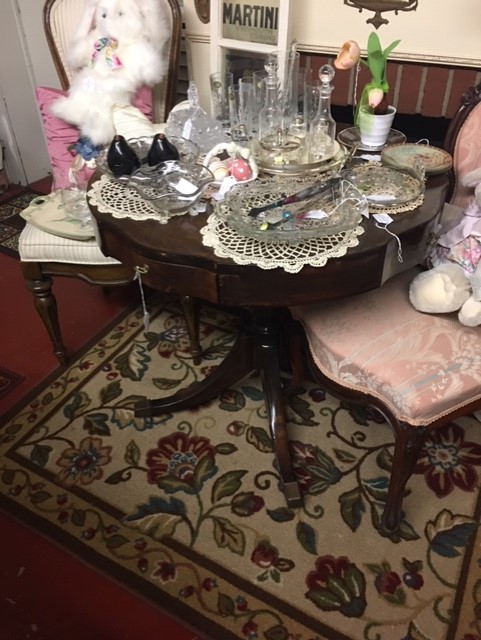 GREAT VINTAGE FURNITURE FROM DEALER #27.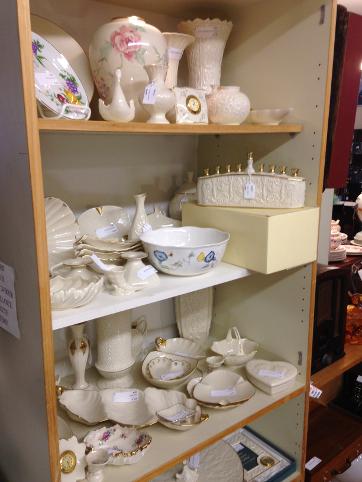 ALWAYS PLENTY OF LENOX CHINA IN STOCK.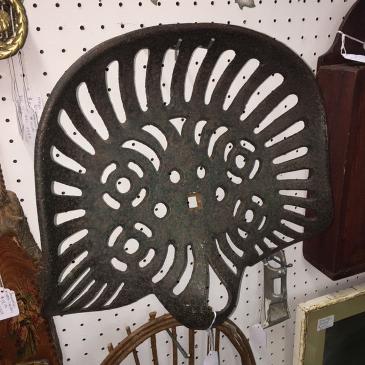 NICE ANTIQUE METAL TRACTOR SEAT, $75 FROM DEALER #90.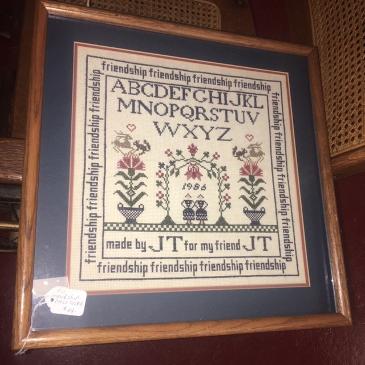 PRETTY STITCHED SAMPLER FROM DEALER #13.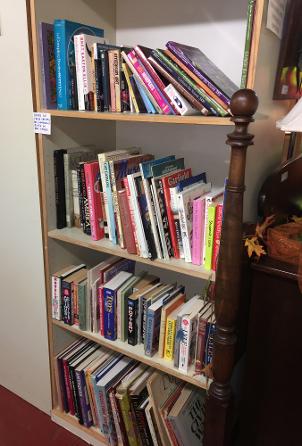 WE HAVE HUNDREDS OF BOOKS. EVERYTHING FROM ANTIQUE PRICE GUIDES TO DECORATING AND GARDENING TO BEACH READS.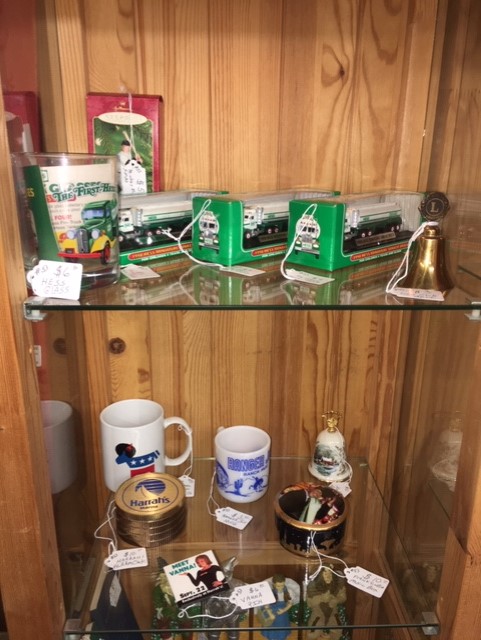 DEALER #53 HAS SOME COOL COLLECTIBLES.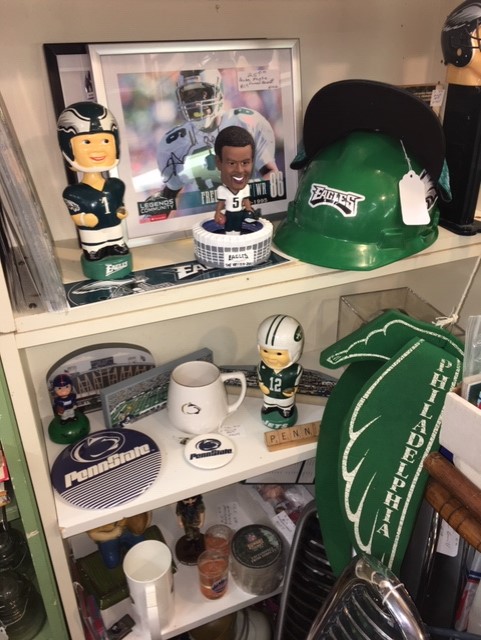 WE HAVE LOTS SPORTS ITEMS FROM DEALER #19.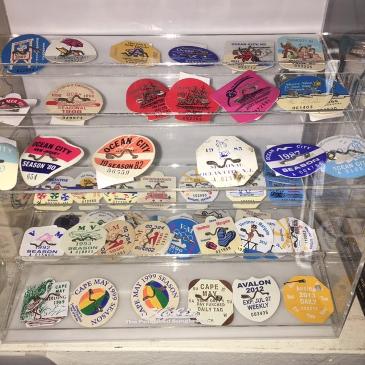 LOCAL JERSEY SHORE BEACH TAGS ALWAYS AVAILABLE FROM DEALER #19.