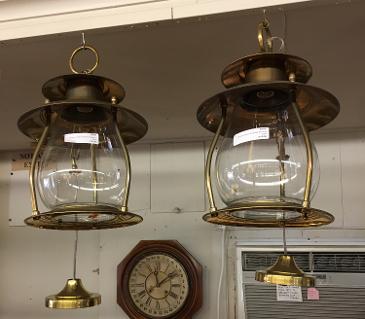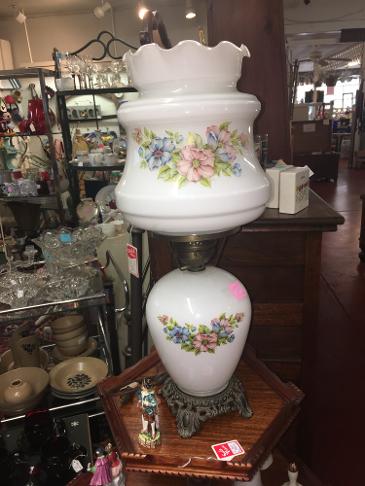 PRETTY, USEFUL LAMP FROM DEALER #61, ONLY $29.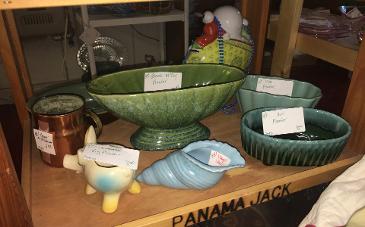 PRETTY POTTERY PIECES FROM DEALER #64.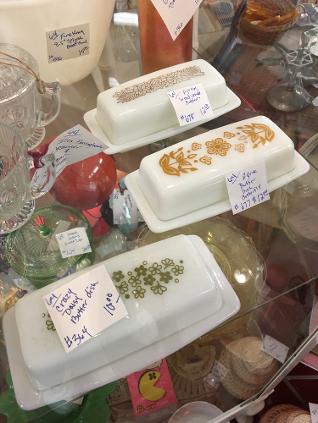 COOL VINTAGE BUTTER DISHES FROM DEALER #64.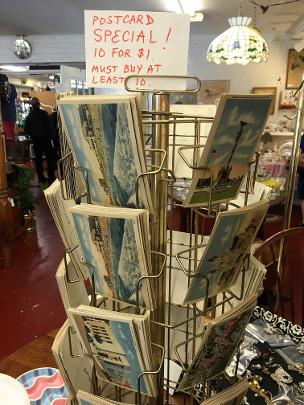 A HUGE SELECTION OF VINTAGE ATLANTIC CITY, SEA ISLE CITY, USA, FOREIGN, AND OTHER POSTCARDS, NOW ON A SUPER SPECIAL SALE - 10 CARDS FOR ONLY $1 (MUST BUY AT LEAST 10).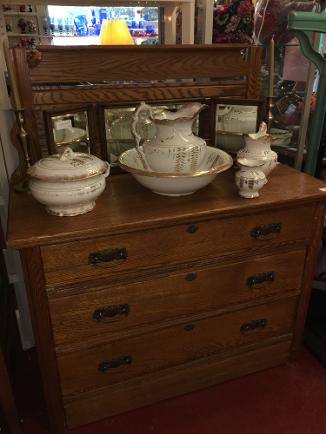 SEVERAL ANTIQUE OAK DRESSERS ARE AVAILABLE FROM DEALER #6. THIS ONE IS $110.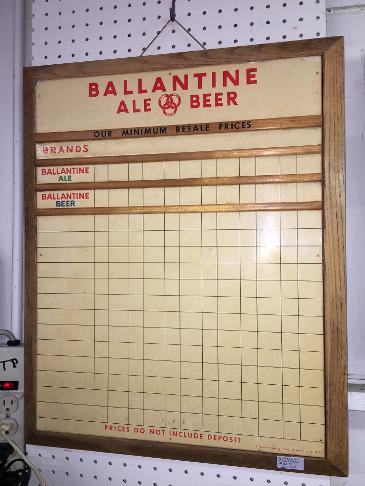 BALLENTINE BEER BOARD, $85 FROM DEALER #90.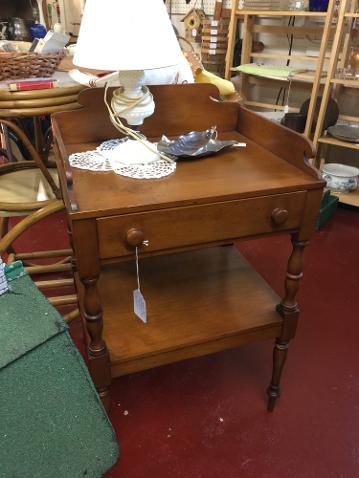 CONANT BALL ONE DRAWER STAND, $125 FROM DEALER #90.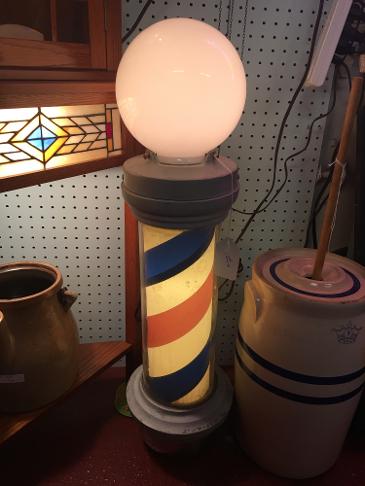 MARVY MODEL 66 BARBER POLE FROM THE 1960'S, $295 FROM DEALER #14.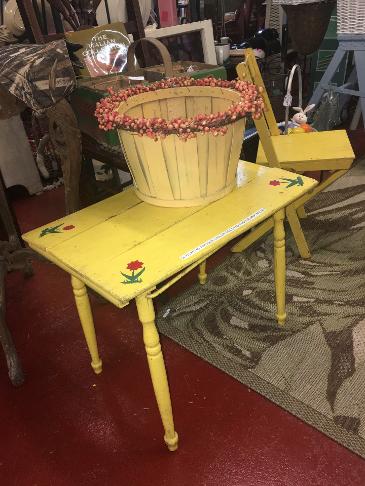 CUTE SMALL YELLOW FOLDING TABLE AND MATCHING CHAIR, $42 FROM DEALER #50.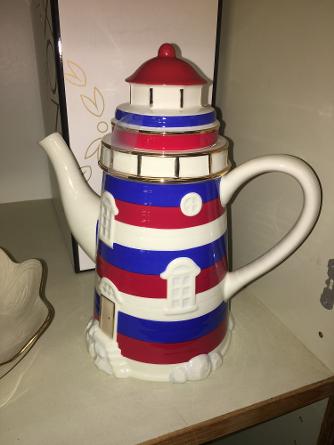 LOTS OF LENOX CHINA AVAILABLE INCLUDING THIS SUMMERY TEAPOT.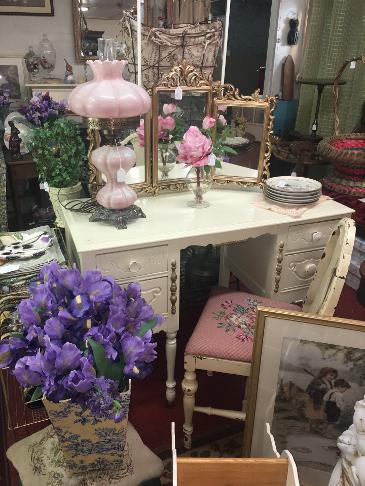 DEALER #27 IS READY FOR SPRING AND SUMMER.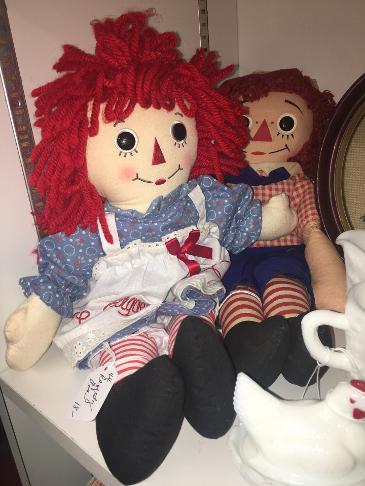 RAGGEDY ANN & ANDY, ONLY $18 EACH FROM DEALER #44.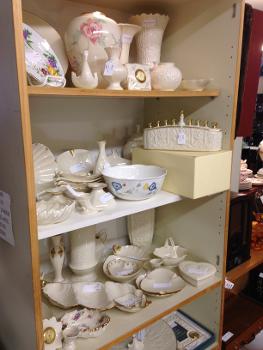 ALWAYS PLENTY OF LENOX CHINA IN STOCK.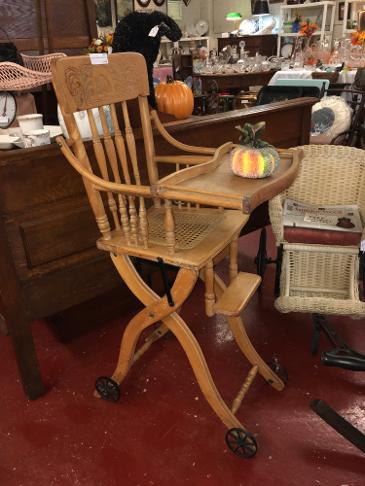 ANTIQUE OAK HIGH CHAIR CONVERTS FROM HIGH CHAIR TO STROLLER, $69 FROM DEALER #6.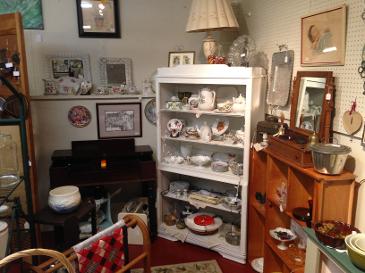 LOTS OF PRETTY TREASURES FROM DEALER #13.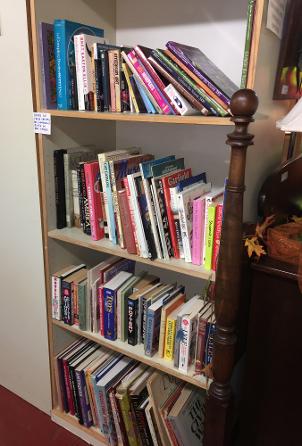 WE HAVE HUNDREDS OF BOOKS. EVERYTHING FROM ANTIQUE PRICE GUIDES TO DECORATING AND GARDENDING TO BEACH READS.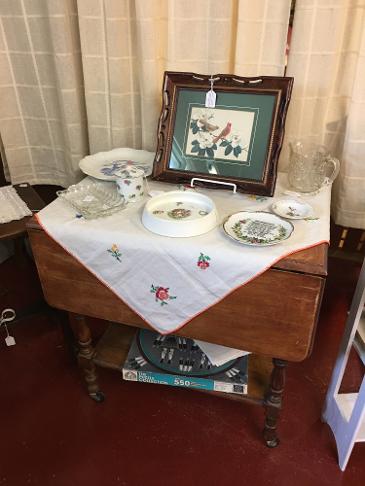 ALWAYS PLENTY OF NICE, INEXPENSIVE ITEMS FROM DEALER #121.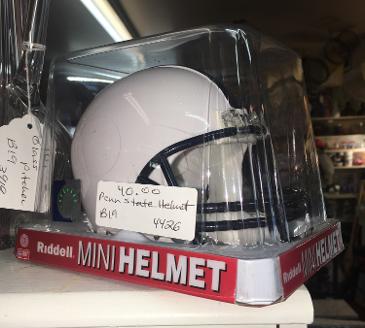 WE HAVE LOTS OF SPORTS COLLECTIBLES, INCLUDING THIS PENN STATE MINI HELMET FROM DEALER #19.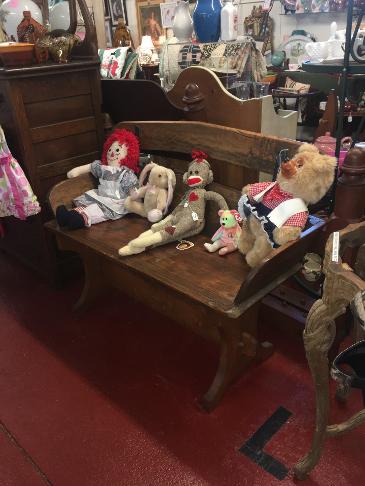 ANTIQUE BUGGY BENCH, $225 FROM DEALER #61.