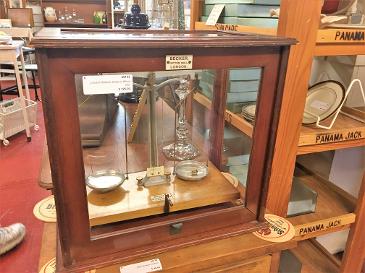 INTERESTING BALANCE SCALE IN WOOD BOX, $125.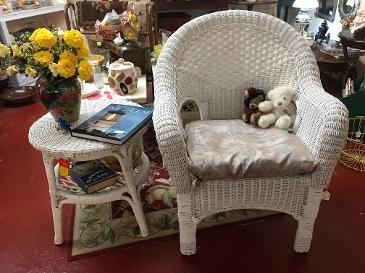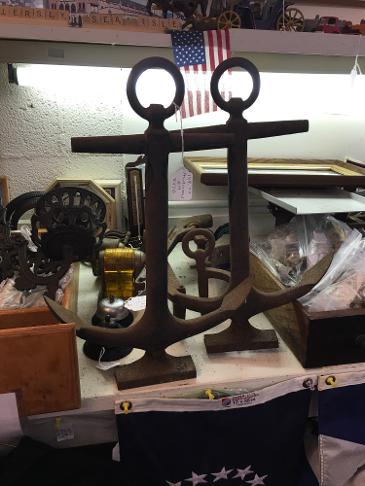 VINTAGE ANCHOR ANDIRONS SET, $149 FROM DEALER #19.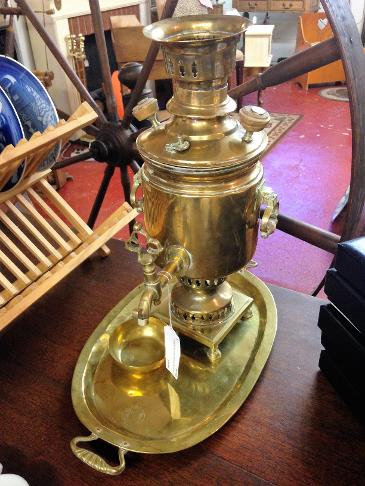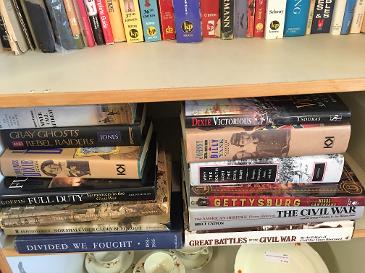 THERE ARE PLENTY OF BOOKS IN THE SHOP, EVERYTHING FROM GOOD BEACH READS TO THE CIVIL WAR.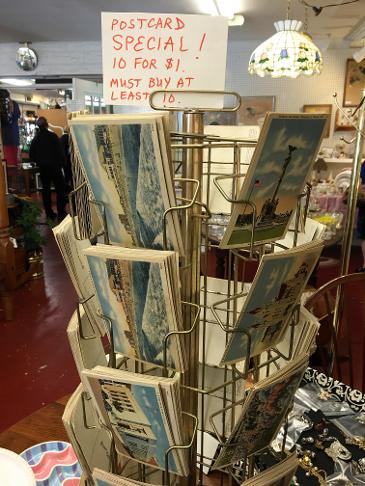 A HUGE SELECTION OF VINTAGE ATLANTIC CITY, SEA ISLE CITY, USA, FOREIGN, AND OTHER POSTCARDS, NOW ON A SUPER SPECIAL SALE - 10 CARDS FOR ONLY $1 (MUST BUY AT LEAST 10).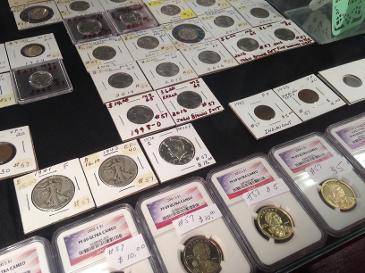 DOZENS OF COINS IN EVERY PRICE RANGE AVAILABLE FROM DEALER #57.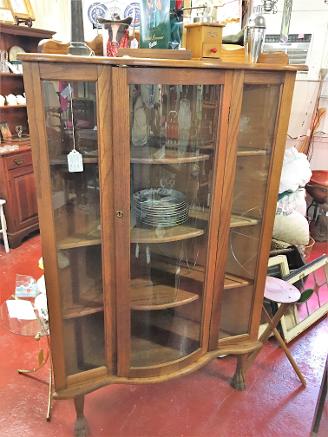 HARD TO FIND CORNER CHINA CABINET WITH PAW FEET, $750 FROM DEALER #14.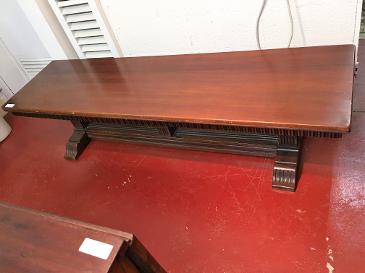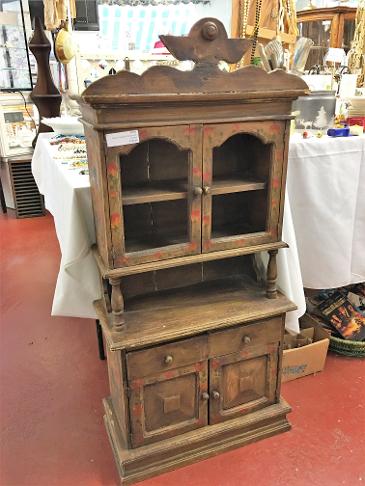 ANTIQUE PAINTED CHILD-SIZE HUTCH CABINET, $125.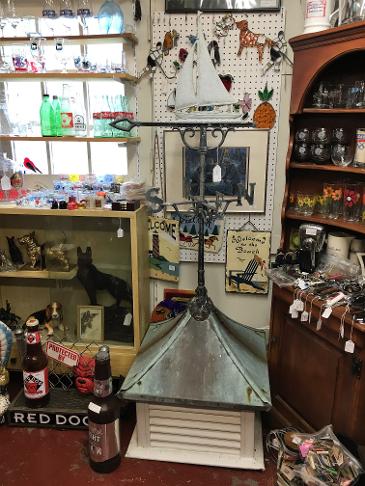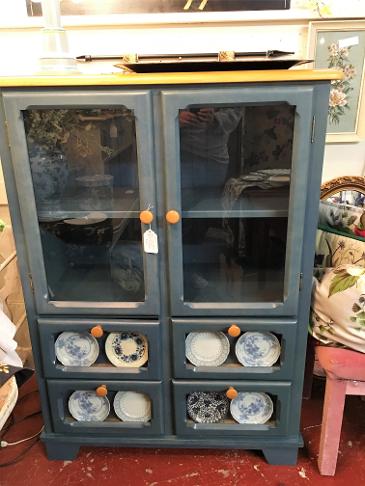 SO CUTE! BLUE PAINTED HUTCH CABINET WITH BLUE & WHITE PLATES INCLUDED, $190 FROM DEALER #27.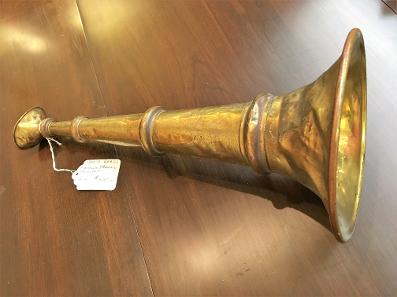 UNUSUAL BRASS FIREMAN'S SPEAKING TRUMPET FROM THE 1800'S, PRICED AT $495 FROM DEALER #14.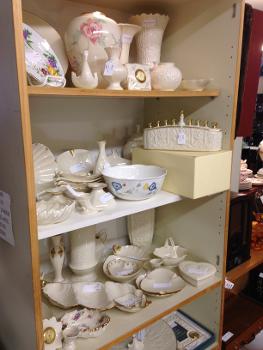 ALWAYS PLENTY OF LENOX CHINA IN STOCK.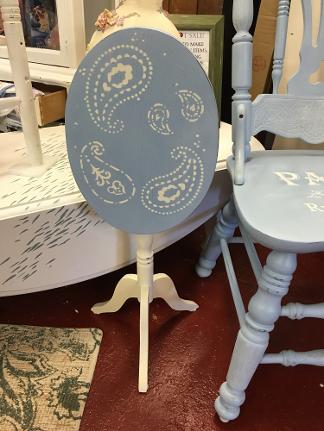 FANTASTIC PAINTED VINTAGE FURNITURE FROM DEALER #57.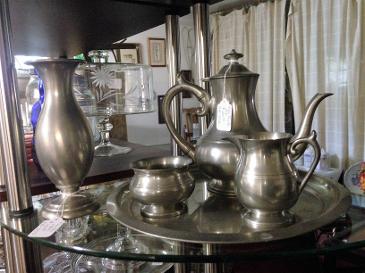 SOME FANTASTIC VINTAGE PEWTER ITEMS FROM DEALER #90.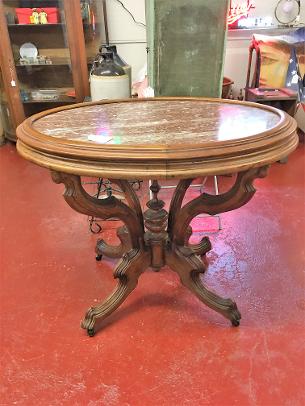 BEAUTIFUL VICTORIAN WALNUT MARBLE TOP PARLOR TABLE, $275 FROM DEALER #14.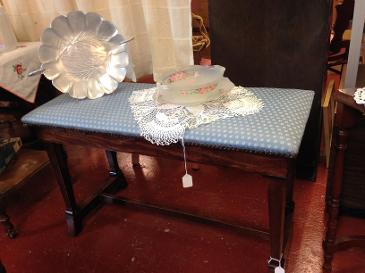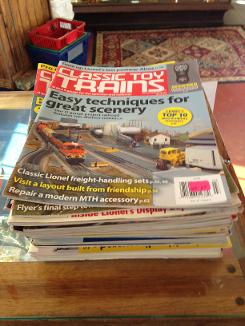 MODEL TRAINS MAGAZINES FROM DEALER #5, ONLY 25 - 50 CENTS EACH.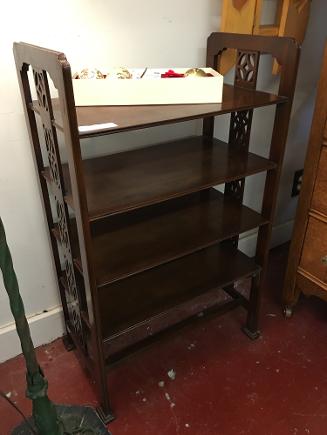 ASIAN INFLUENCE VINTAGE BOOKSHELF, $39 FROM DEALER #6.