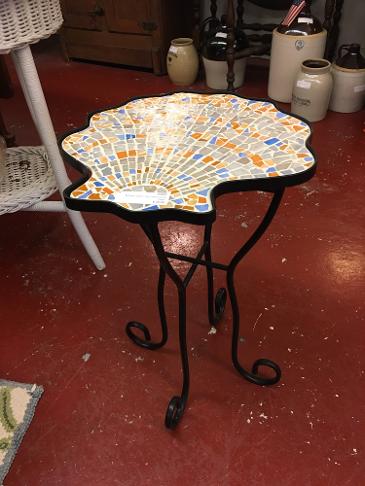 NOT OLD BUT STILL VERY CUTE. MOSIAC SHELL SHAPE SIDE TABLE, PRICED AT $39.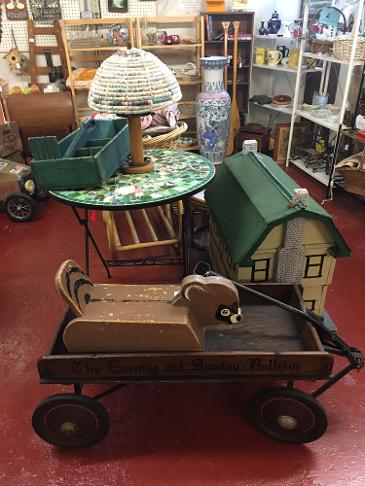 LOTS OFTREASURES FROM DEALER #90.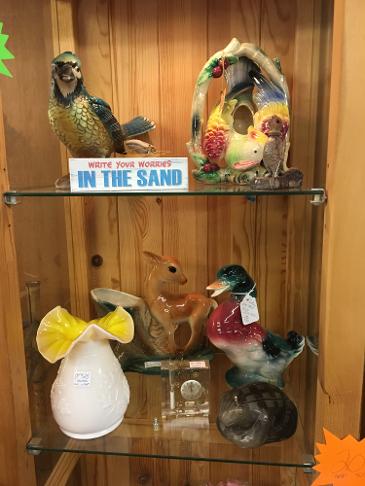 DEALER #12 HAS SOME NICE SMALL ITEMS FOR SALE.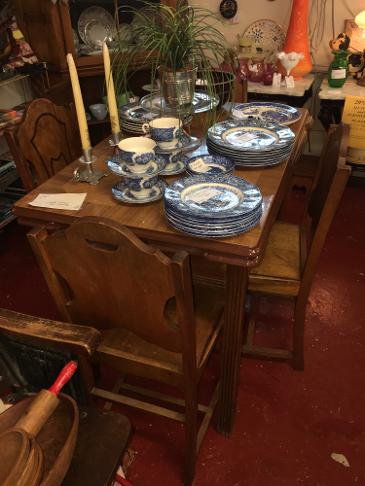 BEAUTIFUL FURNITURE AND CHINA FROM DEALER #64.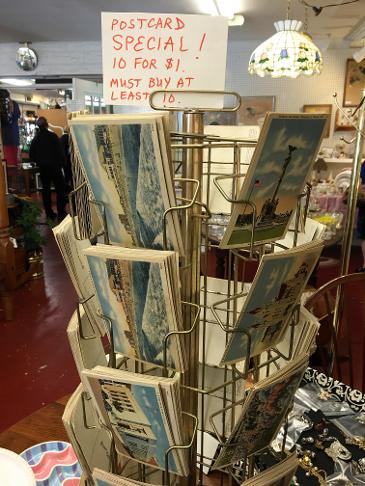 A HUGE SELECTION OF VINTAGE ATLANTIC CITY, SEA ISLE CITY, USA, FOREIGN, AND OTHER POSTCARDS, NOW ON A SUPER SPECIAL SALE - 10 CARDS FOR ONLY $1 (MUST BUY AT LEAST 10).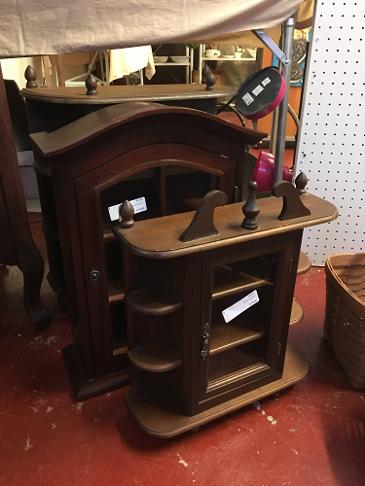 WE HAVE CURIO CABINETS, LARGE AND SMALL, TO DISPLAY OF YOUR COLLECTIBLES.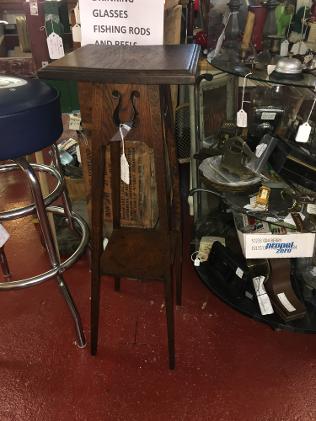 MISSION STYLE TALL PLANT STAND, UNDER $50 FROM DEALER #19.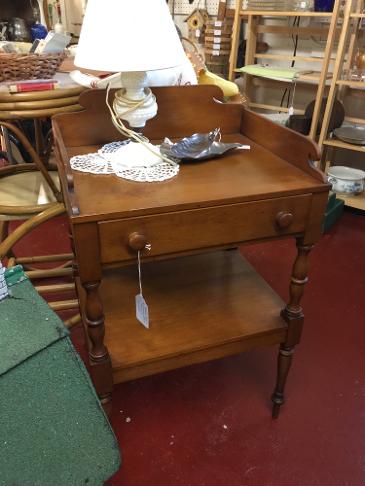 CONANT BALL ONE DRAWER STAND, $125 FROM DEALER #90.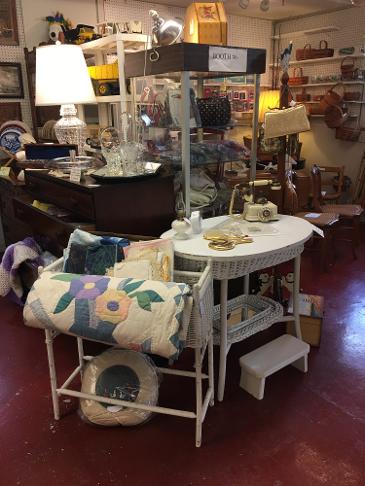 NICE WHITE WICKER AND OTHER NEAT STUFF.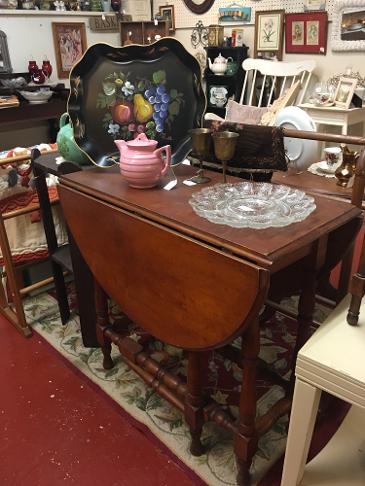 NICE GATELEG TABLE FROM DEALER #658 PRICED AT $145, LESS 20% OFF SALE.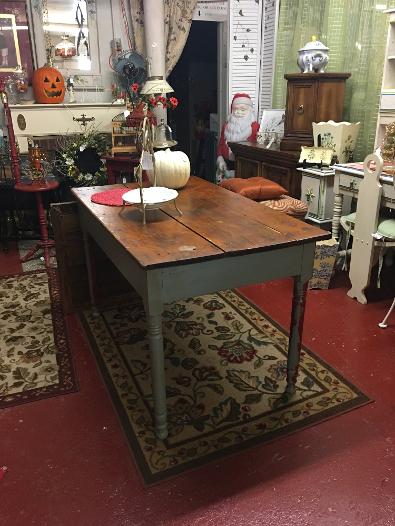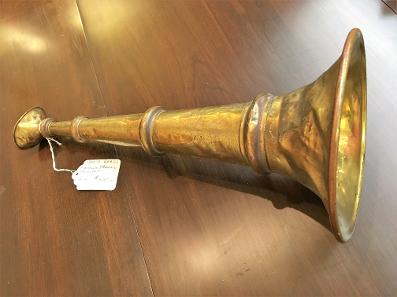 UNUSUAL BRASS FIREMAN'S SPEAKING TRUMPET FROM THE 1800'S, PRICED AT $495 FROM DEALER #14.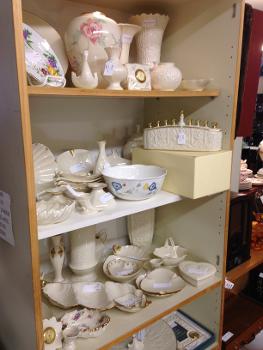 ALWAYS PLENTY OF LENOX CHINA IN STOCK.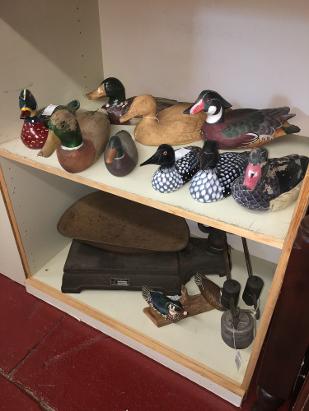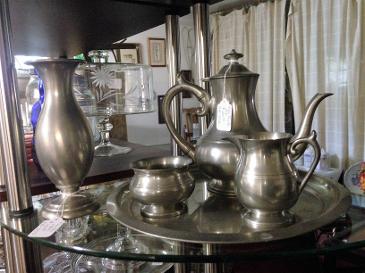 SOME FANTASTIC VINTAGE PEWTER ITEMS FROM DEALER #90.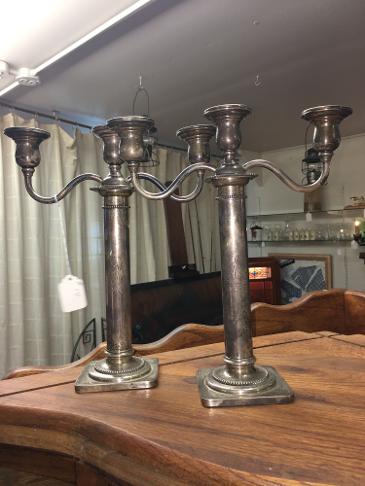 LOVELY ANTIQUE STERLING SILVER CANDELABRUM BY WILLIAM B. DURGIN, PRICED AT $750 FROM DEALER #14.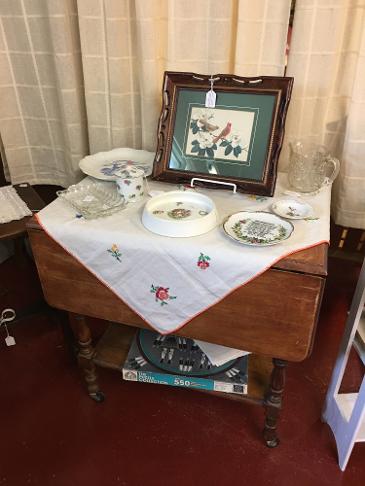 ALWAYS PLENTY OF NICE, INEXPENSIVE ITEMS FROM DEALER #121.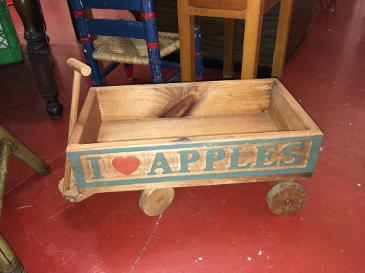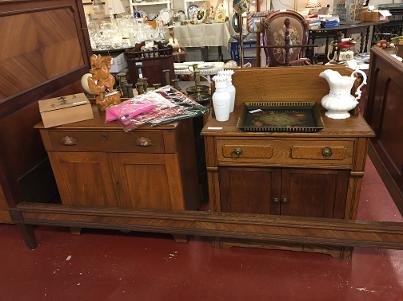 WE ALWAYS HAVE A FEW REASONABLY PRICED ANTIQUE WASHSTANDS.