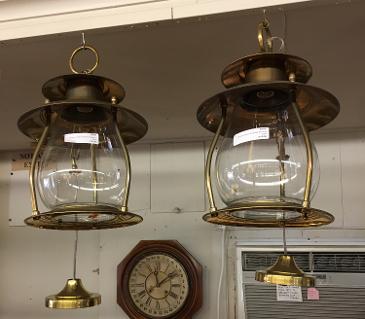 NICE VINTAGE BRASS NAUTICAL LANTERNS FROM DEALER $6, PRICED AT $69 EACH. OTHER SIMILAR BRASS LANTERNS AVAILABLE.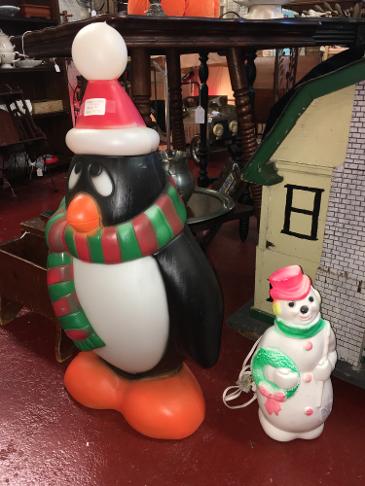 DEALER #90 HAS A FEW VINTAGE BLOW MOLD HOLIDAY DECORATIONS.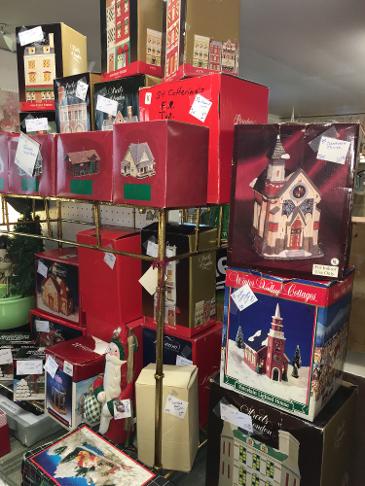 DEALER #64 HAS A LARGE SELECTION OF HOLIDAY ITEMS INCLUDING CERAMIC BUILDINGS.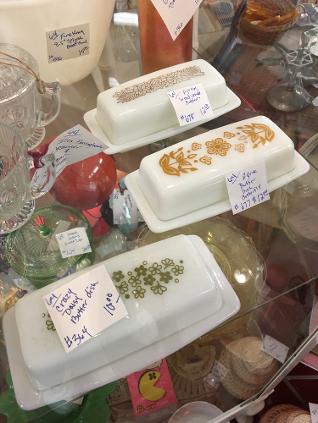 COOL VINTAGE BUTTER DISHES FROM DEALER #64.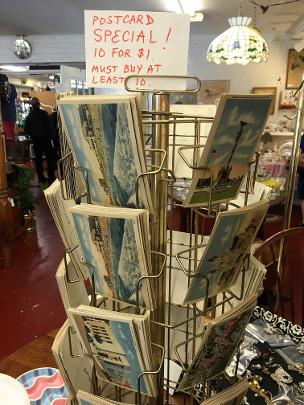 A HUGE SELECTION OF VINTAGE ATLANTIC CITY, SEA ISLE CITY, USA, FOREIGN, AND OTHER POSTCARDS, NOW ON A SUPER SPECIAL SALE - 10 CARDS FOR ONLY $1 (MUST BUY AT LEAST 10).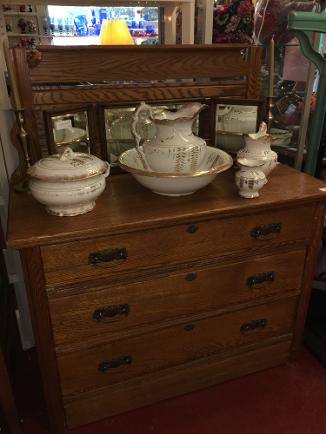 SEVERAL ANTIQUE OAK DRESSERS ARE AVAILABLE FROM DEALER #6. THIS ONE IS $110.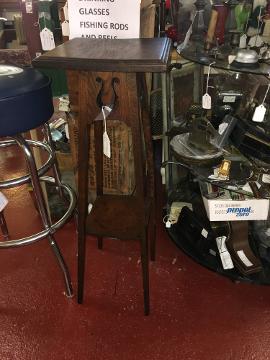 MISSION STYLE TALL PLANT STAND, UNDER $50 FROM DEALER #19.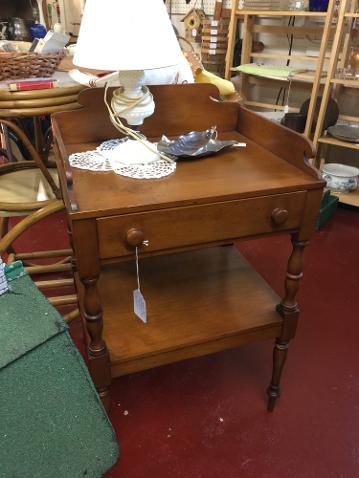 CONANT BALL ONE DRAWER STAND, $125 FROM DEALER #90.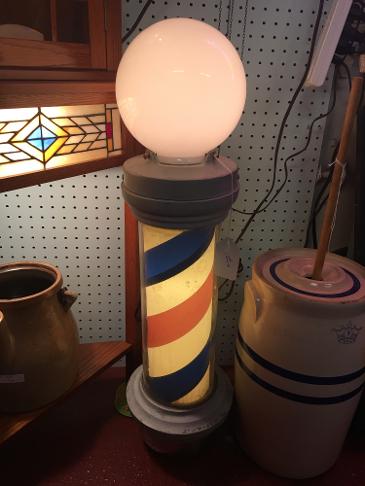 MARVY MODEL 66 BARBER POLE FROM THE 1960'S, $295 FROM DEALER #14.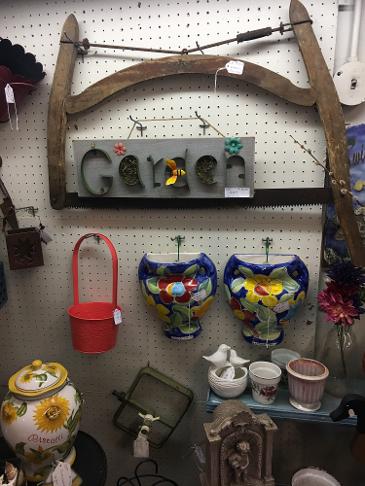 DEALER #50 ALWAYS HAS SOME NICE ITEMS FOR YOUR GARDEN, NO MATTER THE SEASON.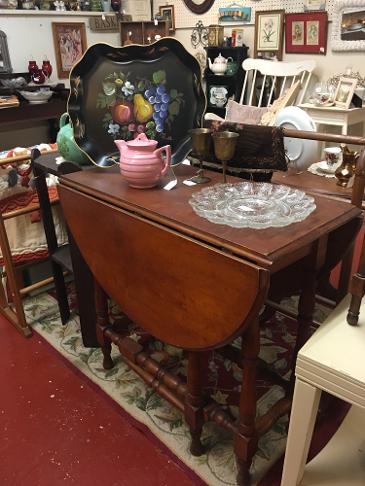 NICE GATELEG TABLE FROM DEALER #658 PRICED AT $145, LESS 20% OFF SALE.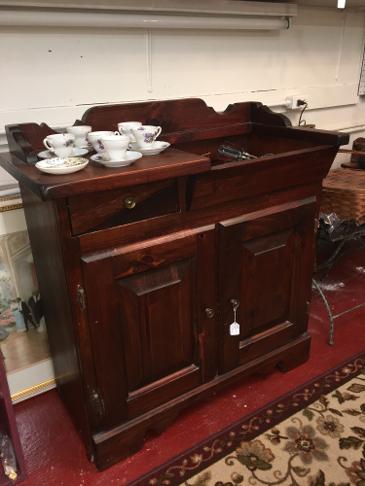 NICE DRY SINK FROM DEALER $27, PRICED AT $60.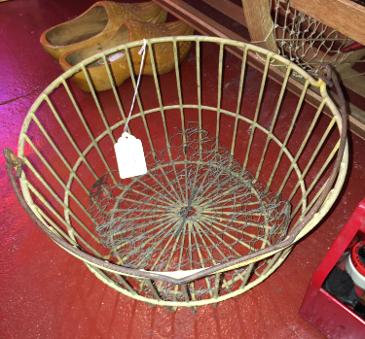 DON'T PUT ALL OF YOUR EGGS IN ONE BASKET. THIS ONE'S FROM DEALER #14 AT $45.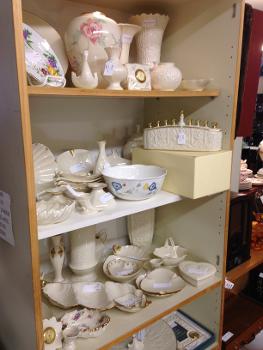 ALWAYS PLENTY OF LENOX CHINA IN STOCK.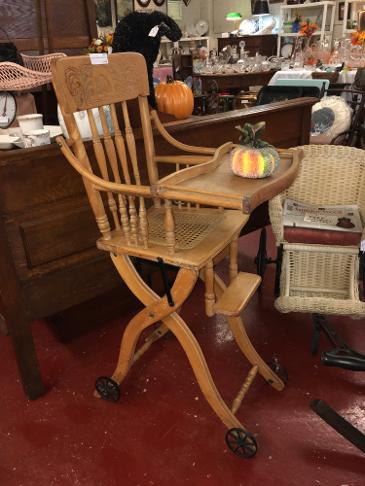 ANTIQUE OAK HIGH CHAIR CONVERTS FROM HIGH CHAIR TO STROLLER, $69 FROM DEALER #6.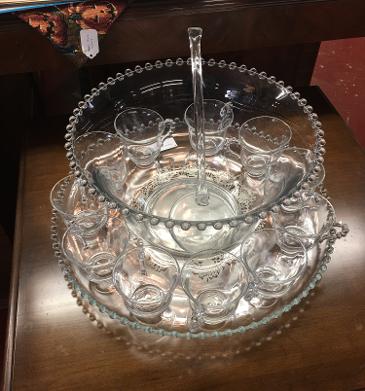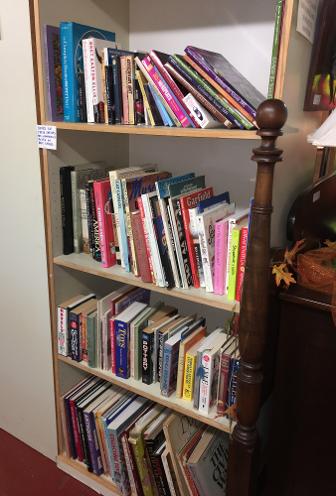 WE HAVE HUNDREDS OF BOOKS. EVERYTHING FROM ANTIQUE PRICE GUIDES TO DECORATING AND GARDENDING TO BEACH READS.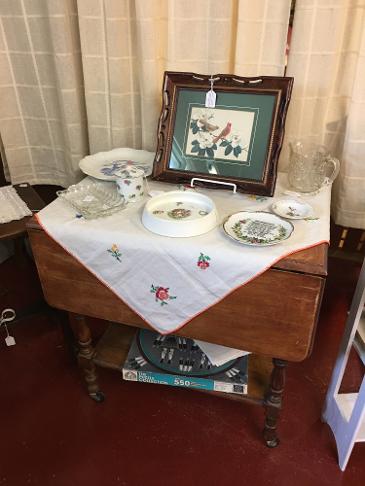 ALWAYS PLENTY OF NICE, INEXPENSIVE ITEMS FROM DEALER #121.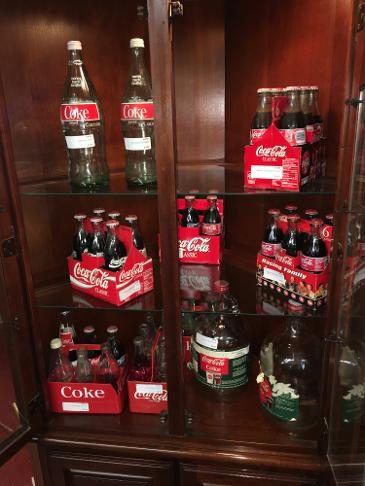 COCA-COLA COLLECTIBLES TO QUENCH YOUR THIRST.