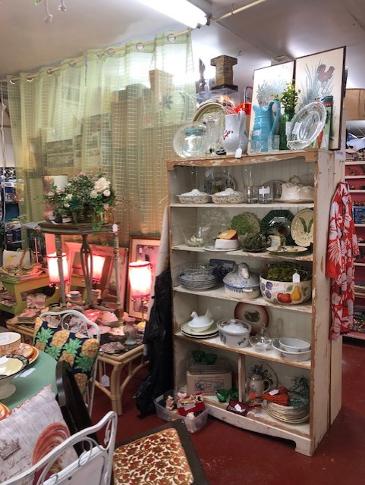 DEALER #27 ALWAYS HAS SOME FUN FINDS!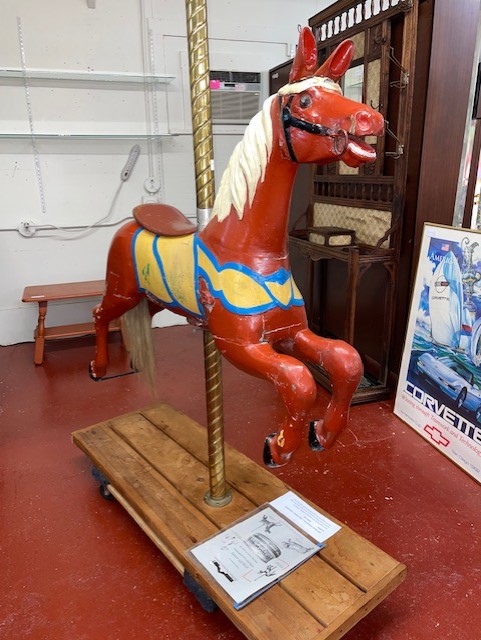 ANTIQUE HERSCHEL-SPILLMAN CAROUSEL HORSE ON BRASS POLE, $895.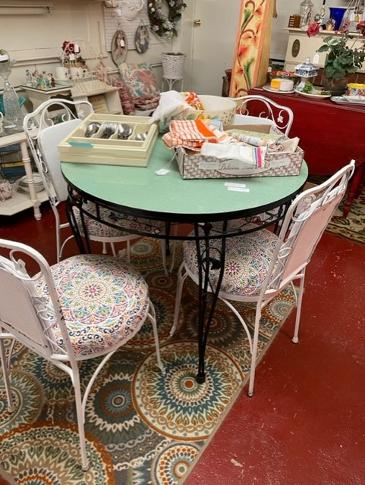 CUTE DINING TABLE FROM DEALER #27.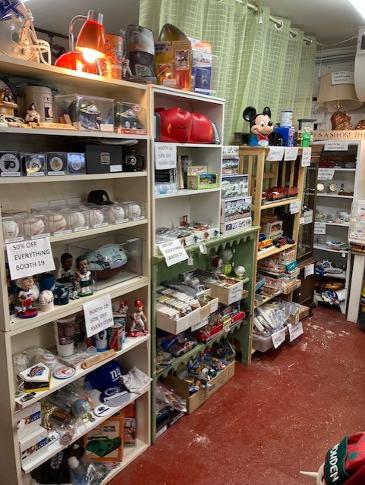 LOTS OF SPORTS COLLECTIBLES AVAILABLE FROM BOOTH #19.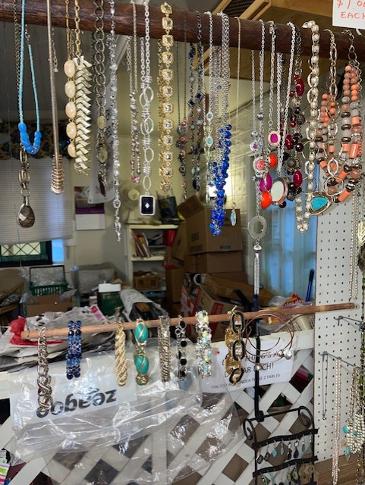 ALL OF THIS FUN JEWELRY IS ON OUR $1 TABLE.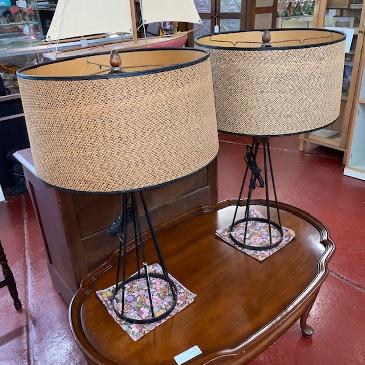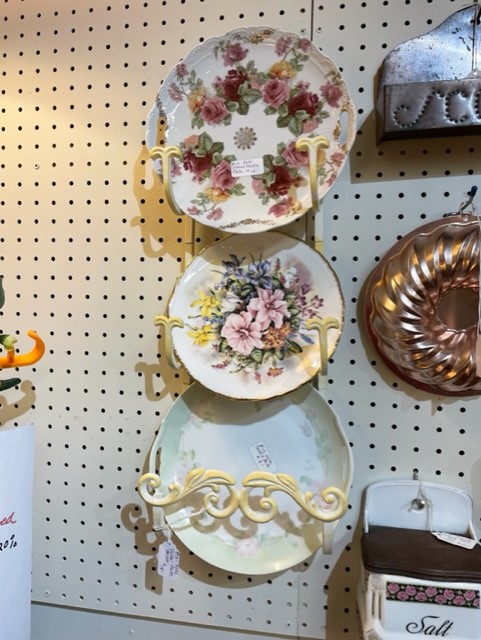 PRETTY PLATES FROM DEALER #13.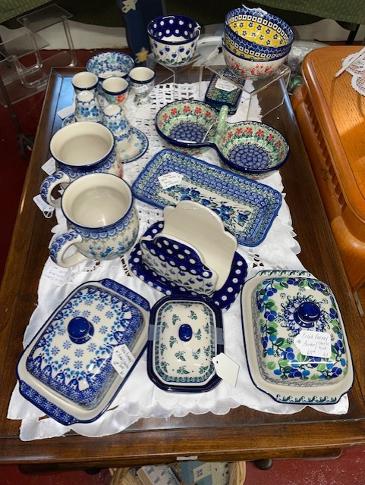 GORGEOUS, COLORFUL POLISH POTTERY FROM DEALER #61.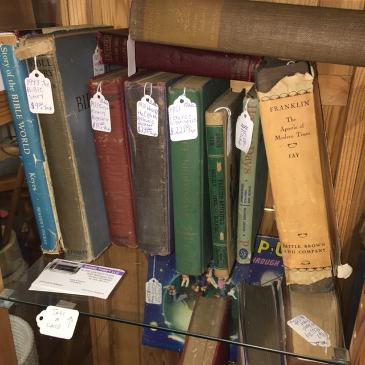 WE ALWAYS HAVE SOME NICE BOOKS IN STOCK, OLD AND NEW.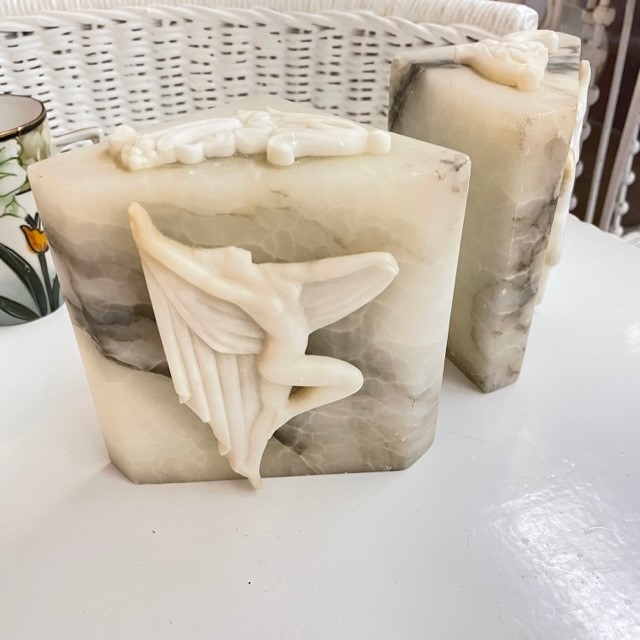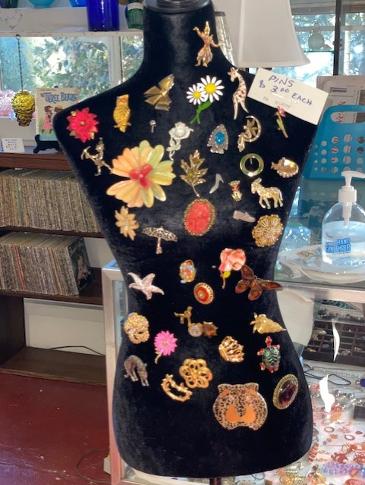 WE ALWAYS HAVE LOTS OF JEWELRY IN THE SHOP. THESE VINTAGE PINS AND BROOCHES ARE JUST $3 EACH. HOW FUN!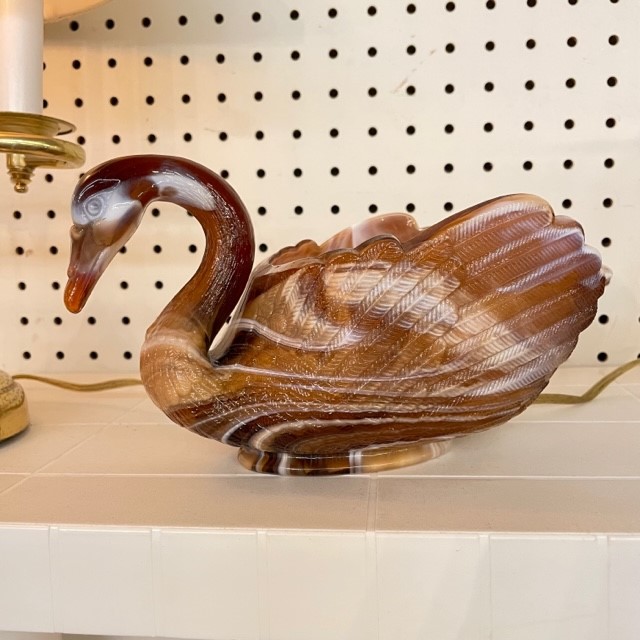 BEAUTIFUL IMPERIAL SLAG GLASS SWAN BOWL, $24.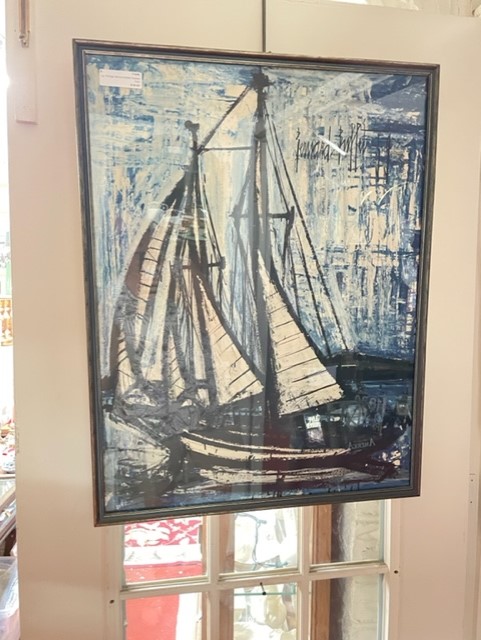 FUN BERNARD BUFFET FRAMED SAILBOAT PRINT, PRICED AT $69.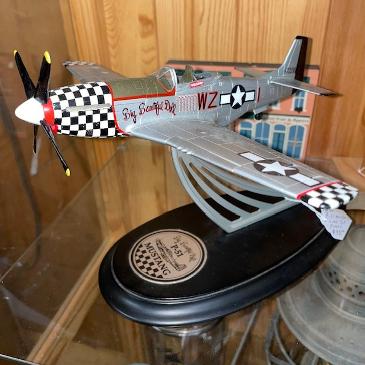 P-51 MUSTANG DESK TOP PLANE, $48 FROM DEALER #20.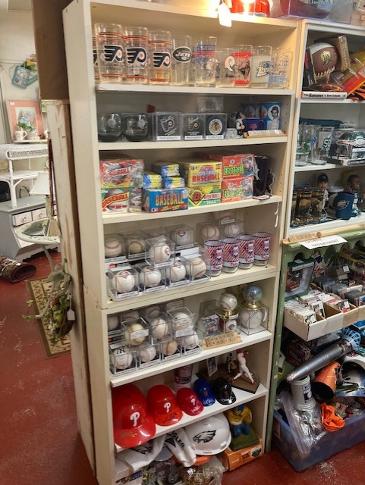 SPORTS COLLECTIBLES FROM DEALER #19.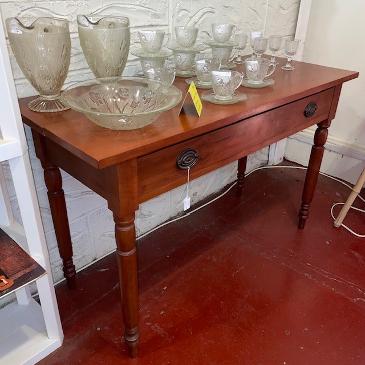 CHERRY TABLE WITH DRAWER, $110 FROM DEALER #6.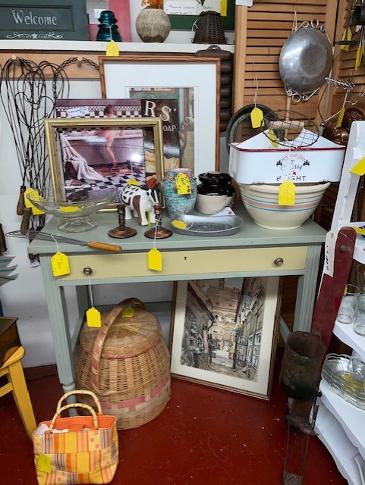 NICE TREASURES FROM DEALER #52.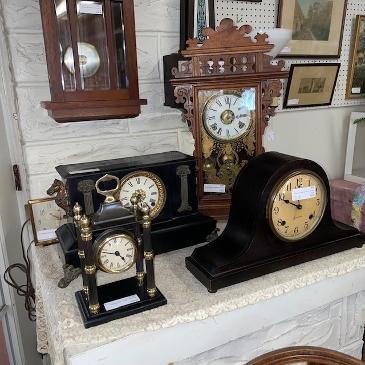 A FEW CLOCKS ARE ALWAYS AVAILABLE.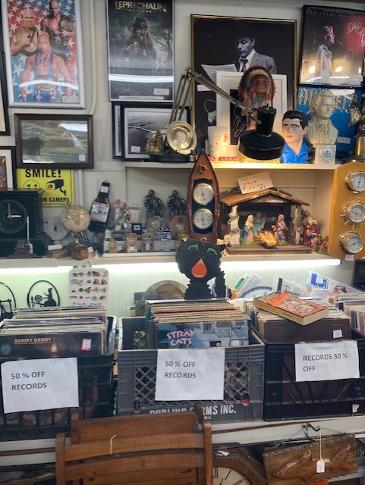 RECORDS AND MUSIC COLLECTIBLES FROM DEALER #19.